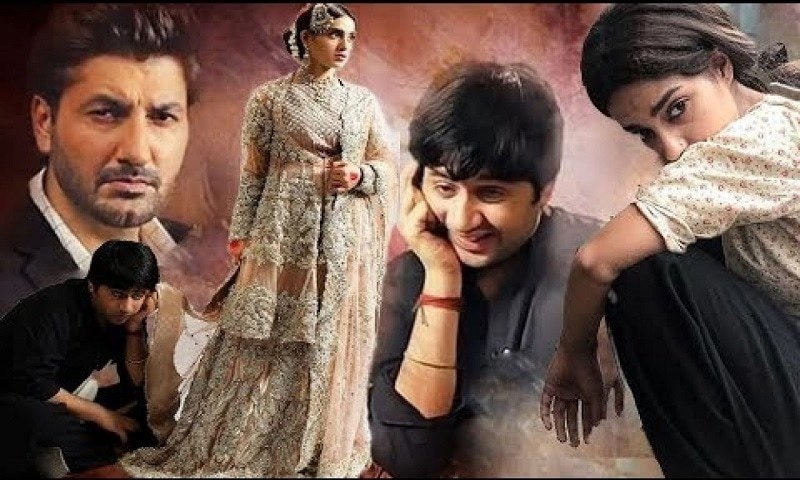 The script by Faiza Iftikhar has been the most powerful element of Ranjha Ranjha Kardi...

Ranjha Ranjha Kardi was another episode down yesterday and as it is inching towards closure every week, it continues to get better. The serial has been appreciated since the beginning for giving a really unique and different kind of story, for brilliant direction, beautiful dialogues, and flawless acting, but last night's episode raised the bar further higher in these areas. It was a really nice and engaging episode with so many meaningful dialogues and emotional scenes and splendid performances.
So many important things happened last night but the most beautiful of them was Noorie getting closer to Bhola and giving him the attention and time he needed. Their scenes together were so sweet, with some really beautiful dialogues and Imran Ashraf and Iqra Aziz made them a treat to watch with their amazing expressions. The duo has been phenomenal in this serial throughout and last night too they were simply impressive.
Noorie's change of heart was shown convincingly in this episode and with that, her attitude towards Sahir and Nusrat Chacha also changed. Noorie now knows that she has Fehmida on her side and Bhola truly loves her whereas Sahir is not loyal to her, and hence, it is better for her and her child to stay and value what she has got. Her meeting with Sahir after she made the decision and brought Bhola back home was a really powerful scene, where she made it clear to Sahir that for her love wasn't that important that she would put her respect and peace of mind at stake. The dialogues in this scene were remarkable and showed a strong Noorie who knew what to do next.
Finally, Noorie is able to take things in her hand with regard to Bhola's medicines. She takes her to a different and capable doctor now and seems like Bhola's condition will get better in coming episodes. The changed attitude of Noorie has put a threat to Sahir and Nusrat Chacha's plans, and the coming episode will show us how they react to it. Both are furious that they are no longer in control and hence, they are definitely going to do something to make their plans work out.
Watch the episode here:
Waiting anxiously to find out what team Ranjha Ranjha Kardi has in store for us.