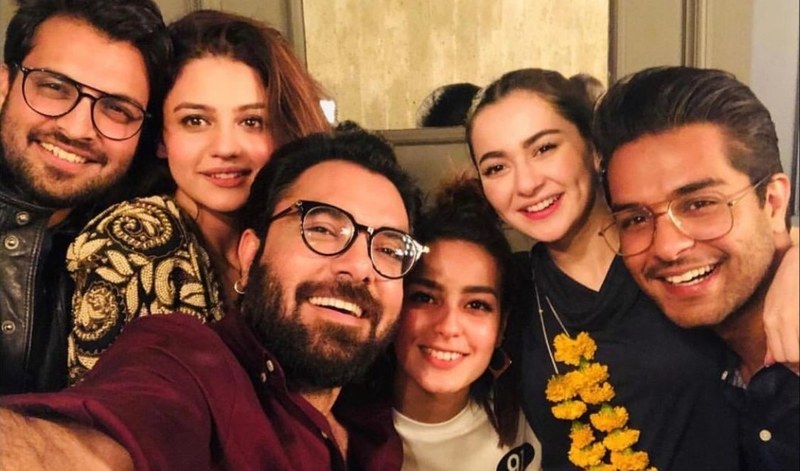 Dear celebs, we realize that you have picked up the statures that we've all dependably longed for in the Pakistani...
Dear celebs, we realize that you have picked up the statures that we've all dependably longed for in the Pakistani media industry. All of you have fans, and obviously, all of you have picked up so much regard. Be that as it may, let's face it, things have gotten way insane lately! We've all needed to assume a lower priority and see what has happened over the most recent couple of weeks and we presently believe it's about time that you comprehend these 10 things…
Read: HIP Exclusive: I Want to Explore Myself as an Actor by Doing Meaningful Cinema - Amna IIyas
1 - Stop the Social Media War
We all fight, yes, but can we all put a stop and not make it a battle of the egos? You have fans because they should appreciate positivity, let's learn to follow that?
2 - Stop the Following/Unfollowing Race
It's alright if you 'weren't already following someone to unfollow them', but even if you were, how about understanding there's nothing cool in doing either? Let's realise there's so much more than this out there! Be more practical about the following/unfollowing game.
3 - Please Listen to Your PR
Your PR is your best friend. If they tell you to stop going rogue on social media, you should understand! that's only for your own betterment! No one likes an egotistical monster with a lot of problems on their hands!
4 - Stop Blaming the Media!
Yes, the media is everyone's favourite go-to place to put the blame for anything that YOU do on social media, but all that the media does is report. Stop the menace, see the resistance go away.
5 - Mind Your Own Business and Respect the Fraternity
No one likes a cry baby or a nosy neighbour. How about we all should learn that there's more fun in respect than the personal attacks it has come down to? You should all start respecting each other as a fraternity!
Read: Asad Siddiqui Schools Social Media Police Over "Hania-Yasir" Controversy!
6 - Think Twice Before Posting
Repeat after us - In the age of social media enlightenment, let's please understand not all your beliefs need to go up on your social media profiles. Less is more.
7 - Learn to be Comfortable with the Language You Speak
We all have a language we find the most comfortable, and it's time we accept it. Let's not make it a competition to make English a necessity for anyone!
8 - Stop Feeding the Trolls
It's high time you stop replying to trolls and their messages. You're only fueling up the mob that craves for your attention!
9 - Don't Wash Your Dirty Linen in Public
Let's get that straight, no one's a saint. But, how about we keep our stories about each other limited to the places we meet, instead of making them into a social media frenzy? That would be truly wise!
10 - Stop Denying your Relationships
We've all heard the 'we're just friends' line, and we dont appreciate it now. How about we either define the relationship straight away or stop bringing them with us everywhere?
This article was originally published on divaonline.com.pk