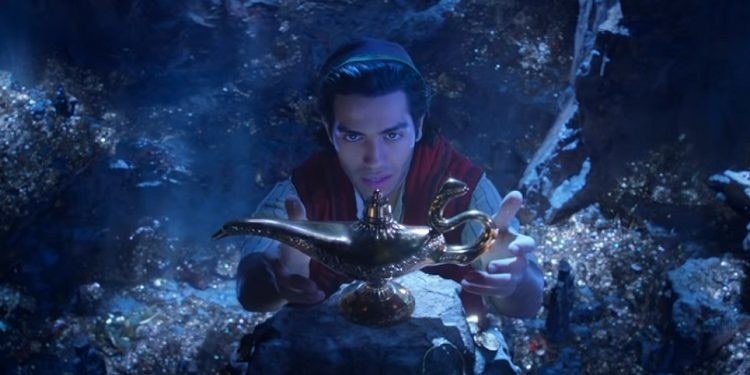 This year is surely a magical one for the Disney fans as almost every month of the year 2019, Disney is prepared to release a new movie! Three big hits naming Captain Marvel, Dumbo and Avengers Endgame have already taken over the cinemas all around the globe with Avengers Endgame becoming the highest grossing film!
Aladdin is next in line starring Mena Massoud as the charming street rat Aladdin, Naomi Scott as Princess Jasmine, Marwan Kenzari as Jafar, the great enchanter and Navid Negahban as the Sultan. The audience will thoroughly enjoy the childhood story of Aladdin and Jasmine but most importantly fans are excited to see Will Smith as the Genie.
The Disney animated classic 'Aladdin' is directed by Guy Ritchie who has put all his imagination together in bringing the city of Agrabah to life. Real humans will now be seen playing the characters which once existed in fiction!
The fans reactions towards the previously released trailers of Aladdin have been quite positive and have received a lot of appreciation and praise for the remake of the original animated film. We'll have to wait and watch if the film moves one step ahead of the animated original or will it be offensive to some fans!
The film will be releasing on 24 May 2019 in Pakistan, as Aladdin is all set to ride his magic carpet!
Disney is all set to release many sequels and movies even after Aladdin. Next, in line are, Spider-Man Far from Home, Lion King, Disney Artemis Fowl, Toy Story 4, Maleficent, Frozen II and Star Wars. It looks like it high-time the Disney fans stock their popcorns and get ready for a mystical year!