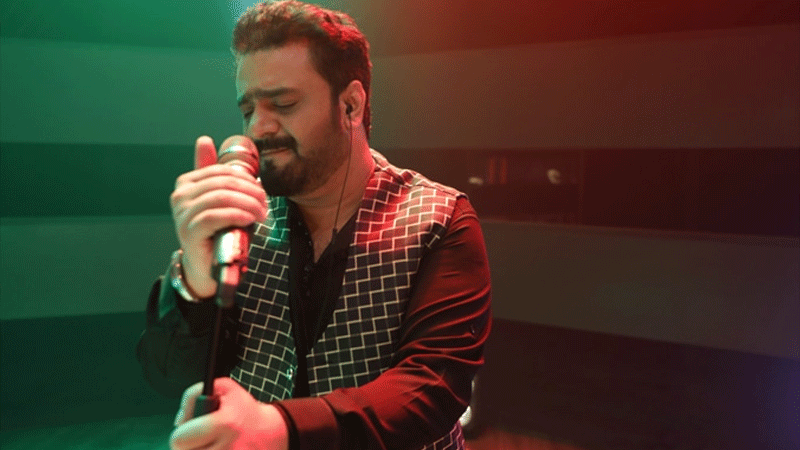 Written, composed as well as sung by the ace star, Bagga captures the essence of the drama beautifully...

For the past year, the one thing which we have noticed is that producer is now interested in making sure that their plays have an OST which sums up the theme beautifully and keeps the audiences humming the tune throughout. One musician who is guaranteed to make a track a hit is Sahir Ali Bagga whose voice leaves you speechless every time you hear it and with him back again with the OST of drama serial Makafaat we can't help but praise the musician for yet another hit in his hands.
Yes guys, if you are a fan of Bagga then hearing about his latest work is a must, which has been composed as well as written by him and starts off on a positive note.
Read: Sahir Ali Bagga Thinks He's A.R Rehman of Pakistan!
With the theme of Makafaat revolving around the present era of children who instead of taking care of their old parents decide to send them away literally sent a chill down our spine as we personally are not in favour of such action so to have an OST which sums up the theme so well was very much needed and according to us Bagga has successfully achieved that.
Talking about the track, it is an emotional one and it works in our eyes as it tries to convey an important message which deals with how people are so quick to make matters worse for others instead of trying to sit and resolve matters as what you do in your life you will be awarded or punished accordingly and the best way to seek forgiveness is from Allah above when you have realised your mistake.
So a great OST by Sahir Ali Bagga with a perfect blend of musical background, Makafaat is the production of 7th Sky Entertainment owners Abdullah Kadwani and Asad Qureshi and has a stellar cast on board like Farhan Ali Agha, Ali Ansari and Saba Hamid to name a few, all of whom we can't wait to see soon.