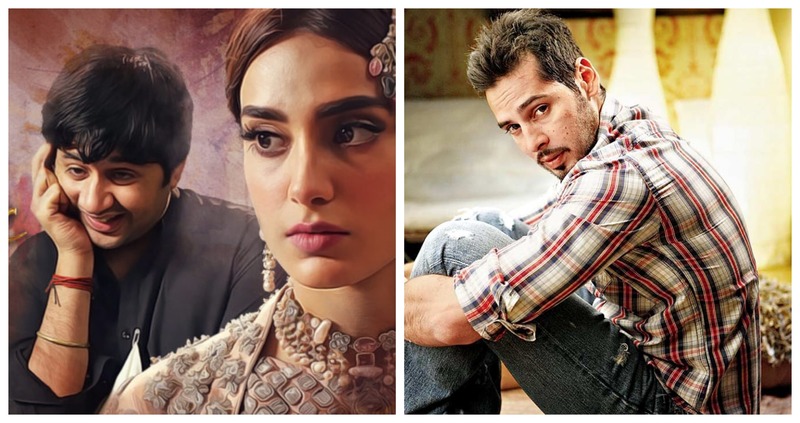 The Bollywood star Dino Morea praised Iqra Aziz, who is playing the lead role of Noori in 'Ranjha Ranjha Kardi'...

Pakistani drama Ranjha Ranjha Kardi has been receiving an immense amount of love for not just its exceptional and strong script but also because of the phenomenal acting and the exchange of dialogues between the on-screen duo Iqra Aziz and Imran Ashraf.
The drama has also highlighted some major social issues that have been a part of the discussions and debates on many social media platforms.
Pakistani dramas have always been loved by people not just in Pakistan but from all around the globe. This time when Iqra Aziz, who is playing the lead role of Noori in Ranjha Ranjha Kardi, posted a clip from the drama, the Bollywood star Dino Morea praised her by commenting, "Wow. This is quite a beautiful scene. Well done."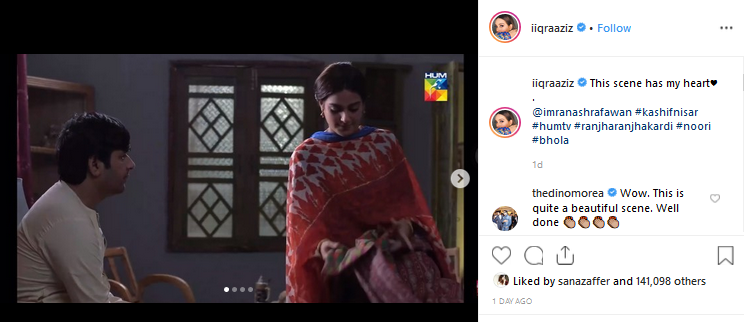 Dino is a well-known actor from the movie Om Shanti Om and was later recognized for the making a dynamic duo with Bipasha Basu in the Bollywood movie Raaz. The actor and model have done a lot of work in the Indian Industry.
Morea's comment under Iqra Aziz's post even made Yasir Hussain excited and he called this a fan moment for Iqra Aziz!