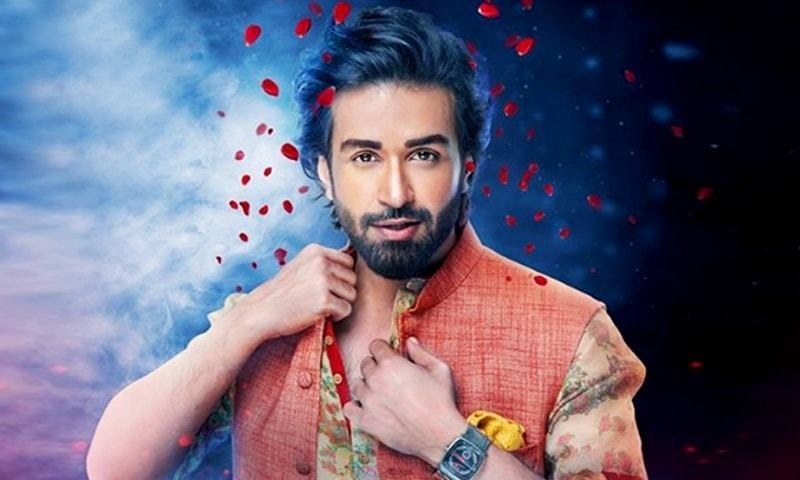 The actor opened up about receiving offers from abroad with BBC Asian Network but has not yet said yes to any...

One host and actor who refuses to age is the versatile Azfar Rehman who is a favourite amongst the audiences when it comes to television as he has worked in same amazing like Nazr-e-bad, Aatish and Adhi Gawahi to name a few. About to make his entrance into the world of cinema as a hero in Wajahat Rauf's Chhalawa, the dedicated star recently sat down with BBC Asian Network where he revealed how he would love to work with different directors from different countries and we for one can't actually wait for that to happen.
Having been in the UK to promote his upcoming film which also stars Mehwish Hayat, Azfar in conversation with Haroon Rasheed when asked what was he looking for as an actor replied,
'In the future, I would love to work with directors from different countries with different languages, with different sensibilities. I think that actually challenges you as an actor and you would want to come forward and perform and show a different side of you to the audience'.
Read: HIP Exclusive: Chhalawa is a Good Quality Eid product - Azfar Rehman
Adding further when asked if he felt that roles in Pakistan were not challenging enough, Azfar said,
'I think I have done enough work in Pakistan and enough characters and what I feel is I love the audiences in Pakistan but as an actor, you need a certain liberation, you need to advance your skills also'.
So has Azfar received any offers from around the world as yet? Well, it seems that he has as he revealed,
'This digital age is fantastic, I get so many offers from Canadian directors as well as from the UK'.
While we are super glad to hear that and hope to see Azfar in an international project soon another thing we liked was his attitude as he wants to select a role keeping in mind that he is a Muslim as well as a Pakistani and endorse an idea which he himself believes in.