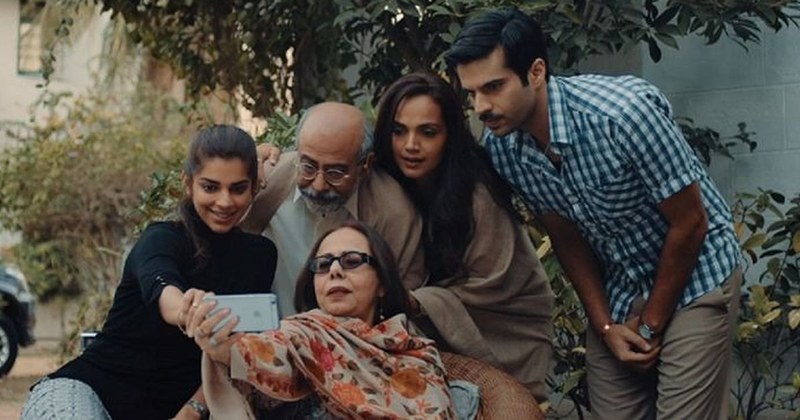 Sanam Saeed and Aamina Sheikh starrer Cake, which had hit the silver screens last year in March, is now available on world's leading streaming portal Netflix and Indians are going gaga over the movie so much so that Indian celebrities are coming forward with tweets praising the movie.
Asim Abbasi's directorial, Cake has been receiving an overwhelming response since its release because of its stellar cast and the extraordinary storyline not just from the local audiences but also on international platforms. Now since the movie is up on Netflix, Indian audiences too got a chance to watch the movie and their response has also been very positive and amazing.
Indian actress Kubra Sait, who played a transgender cabaret dancer Cuckoo in Netflix web series Sacred games lauded the cast and the director in a tweet, soon after watching the film, which had left her all teary-eyed.
Lead actress Sanam was quick to respond to her tweet and thanked Kubra for her love whilst also praising her performance in Sacred Games.
Director Asim Abbasi could not contain his excitement over the response coming from the neighbouring country over his movie.
This is indeed a wave of fresh air after the Post-Pulwama tensions between the two countries.
A story of love, loss, life and death, Cake revolves around the reunion of three siblings in the metropolitan city of Karachi. It showcases their conflicts in dealing with their relationships and parents.