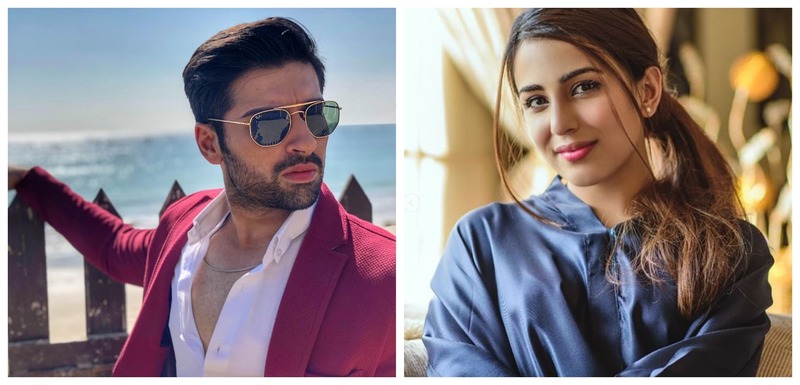 Directed and produced by Angeline Malik, we can't wait to watch the project soon!

With Eid around the corner, many actors are busy working on their respective telefilms for the occasion as let's face it with the entire family gathered together there is nothing better than sitting down with all in the evening to watch something fun. So when we heard that our favourite Muneeb Butt was all set to appear in a telefilm too we naturally couldn't contain our excitement and got in touch with the much-loved star to know more.
With Muneeb basking in the glory of back to back hits namely Silsilay, Koi Chand Rakh, Baandi, Kaisa Hai Naseeban and now Yaariyan, the young actor is having a busy year and we are glad to see that as he is one of the most hardworking actors we know and all this fame he is receiving is truly well deserved.
Read: Rapid Fire: Muneeb Butt is a complete foodie and can't live without his phone!
So with the telefilm called Pinky Ka Dulha, here is what Muneeb shared with us,
'The shooting is complete, it also stars Ushna Shah, Sajid Hassan, Ahmed Hassan, Khalid Anam, and Saman Ansari to name a few'.
With Muneeb quite thrilled with the kind of response his latest drama Yaariyan opposite Ayeza Khan is receiving, we have a feeling that his fans will also enjoy watching him be part of a telefilm too as he plans to opt for characters which are different as he said,
'I am looking forward to different stories, scripts as well as characters'.
Directed by the versatile Angeline Malik, Pinky Ka Dulha is also produced by the star and even though we have just seen a still from the drama, the characters seem to be having a lot of fun and it looks like a telefilm not to be missed at any cost!