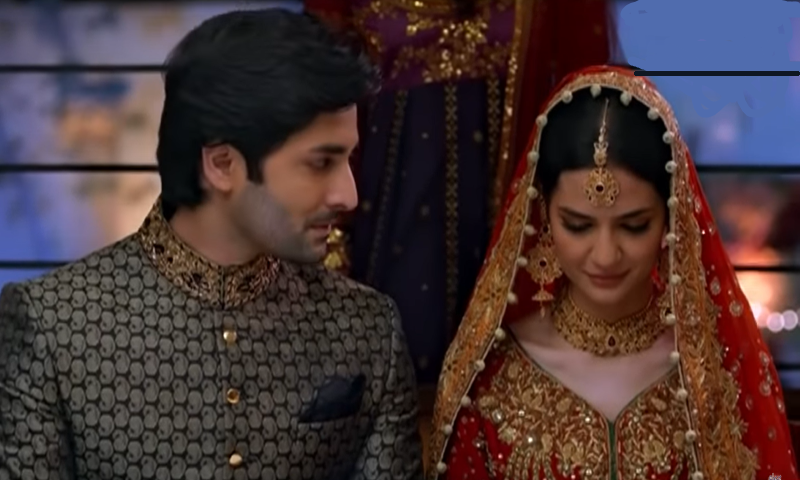 The 7th Sky production under Abdullah Kadwani and Asad Qureshi is a serial based on the life of Ayesha, a pious yet lively girl who gets to marry a guy with a liberal background Harris. Having a strong plot, skilled director and aced actors on board, Mera Rab Waris is one of the serials we anticipate to see every week.
Having Danish Taimoor and Madiha Imam in the pivotal roles, the drama is based on Ayesha, the girl who got married to Harris. Belonging from the opposite background, Harris's family except his father was against this marriage, but a glimpse of Ayesha made Harris fall in love with her and ultimately the couple got married. Ayesha's niqab is an issue for Harris family from the beginning and criticism on it is seen in every episode, but this episode was more than that, laden with intensity.
Read: HIP Reviews Mera Rab Waris Episode 13: Danish Taimoor and Madiha Imam Shares Overwhelming On-Screen Bond!
At the end of the 14th episode, a friend of Harris's mother called her to tell about a leaked video of Ayesha with inappropriate caption and comments and episode 15 was based on its aftereffects. Magnificently written, brilliantly directed and perfectly performed, the episode comprises of intensity and love. The scene in which featured Ayesha and Harris having a conversation was the highlight, having commendable dialogues by Jahanzeb Qamar, while the one featuring Harris and Nimra was faultlessly directed.
Talking about the acting performances, Madiha Imam was phenomenal, before today we saw her as a soft yet vibrant girl, but the scene in which she went back her home crying and fainted was a consuming scene, and Madiha did justice to the change in character.
Danish Taimoor is brilliant as Harris and flawless with his acting and expressions. Fazila Qazi was also remarkable with her power-packed performance, portraying an angry mother.
Mera Rab Waris with a unique yet relatable plot is, all in all, a must watch. To know who leaked Ayesha's video and what will Harris do with him/her, tune into Geo entertainment.