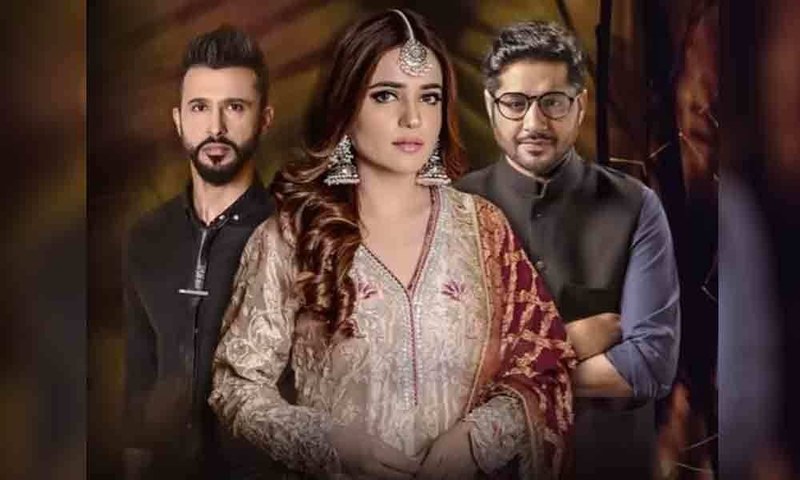 Jaal stars Imran Ashraf, the ever talented Sumbul Iqbal, and the phenomenal Ali Kazmi and Sukaina Khan...
With all the dramas revolving around family rivalries currently on our screens, we didn't expect Jaal to be out of the ordinary or impressive. Though what did pleasantly surprise us was the exceptional acting by the ensemble cast and the brilliant direction. Under the banner of MD Productions and Momal Entertainment, Jaal stars the latest sensation Imran Ashraf, the ever talented Sumbul Iqbal, and the phenomenal Ali Kazmi and Sukaina Khan.
After marrying her sister's husband, Zonia (played by Sukaina) is still nowhere near done playing the villain. Since her life is falling apart with her husband Arsal (played by Ali Kazmi) she has been taking out her anger on every walking, talking and breathing thing. What really struck me with Sukaina Khan's portrayal of Zonia is her colorful facial expressions. She perfectly portrays the sense of entitlement, selfishness, and overall rudeness of her character. As she screams and delivers her over the top snarky dialogues, you can't help but be annoyed at her.
Sumbal Iqbal plays the headstrong Eshal, who is nice but doesn't let people walk all over her. Though she is no competition for her sister, who is still making sure to make her life hell. In a recent turn of events, we see that Eshal would probably end up marrying Zaid (played by Imran Ashraf) who is also Arsal's brother. This twisted love triangle is going to end up pitting brother against brother, and sister against sister. We can't say that is exactly new for your average Pakistani drama though.
Read: HUM TV's drama serial Jaal's teasers are out
Where the storyline hasn't managed to deliver yet, the ensemble cast definitely has. With veterans actors including Shabbir Jan among others, we are expecting for the story to pick up its pace and deliver something unique.