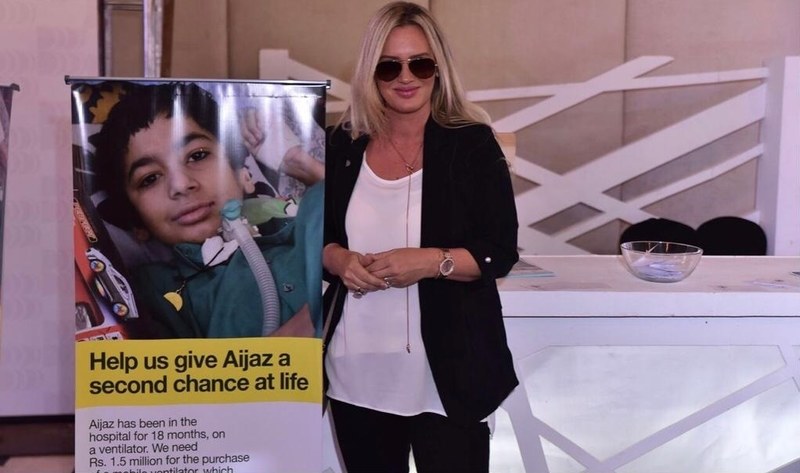 We all know her to be Wasim Akram's wife and a dedicated philanthropist. But when HIP got the chance of...

We all know her to be Wasim Akram's wife and a dedicated philanthropist. But when HIP got the chance of interviewing her, we were further convinced of what a gem she truly is. She makes us laugh, she infuses empathy in us, she makes us prouder to be a Pakistani, and with everything she says and does, she makes every individual fall more and more in love with her. She is Shaneira Akram!
HIP: We all know you through media, but, how would you describe Shaneira Akram?
Shaneira: I made a deal with myself when I married Wasim, and I promised myself that I would never change the person I am. I promised that I would never let anything go to my head and said that I will always remain down to earth, compassionate and real. Apart from living a super busy life juggling travel, family, work and my charity commitments, I think I have stayed true to myself. And that's who I am. I'm very real and very true to myself and the people in my life. I call things the way that I see them and sometimes that can rub people the wrong way, but, it comes from a good place and I speak from my heart.
HIP: What were your aspirations, growing up?
Shaneira: I was a dreamer. I wanted to do everything! I wanted to work, study, travel, grow up, and experience everything I could in life. Nothing was too aspirational for me. I really thought I could do anything I wanted if I worked hard and kept dreaming. I think that's what Australia gives you, it allows you to become and be who you want to be in life.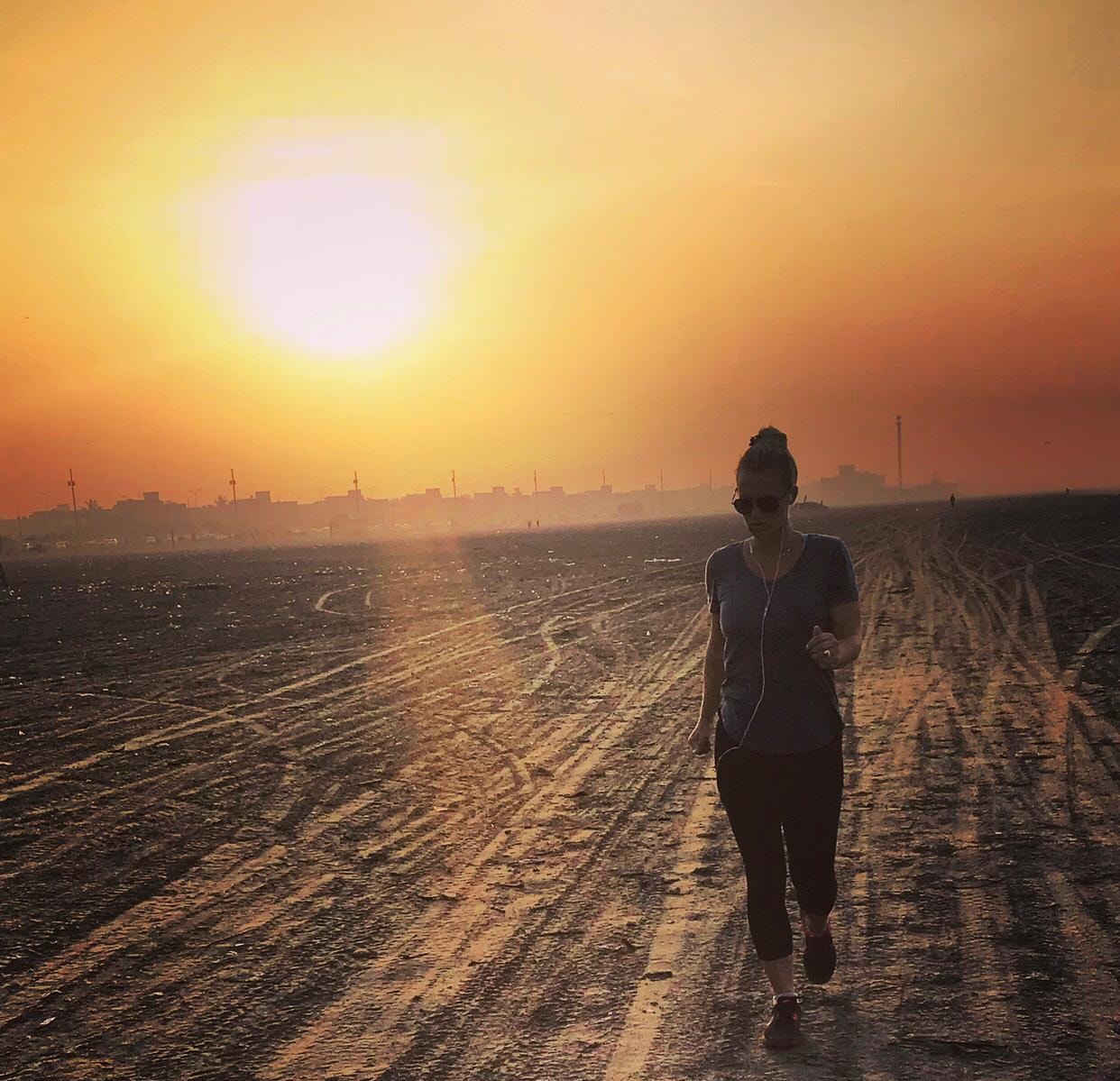 HIP: How different and difficult was it moving to Pakistan?
Shaneira: When I moved to Pakistan, Wasim was working a lot overseas, so I had so much time on my own to discover the culture, language and day to day life. Karachi was going through a tough time then, and it was a little bit daunting, but it made me strong, and only now am I really enjoying the way my city has pulled together and started to work on the problems that we have been overlooking for so long. I stayed very quiet and behind the scenes for a long time, just watching and learning. I learnt so much and had to work out a lot about the person I was before, and who I was becoming. It was very important that I gave myself that time. I am who I am today not because of what I was given, but because of what I earned myself.
Read: Five Times Shaniera Akram Stunned In A Desi Attire
Pakistan is a wonderful place and a great way to discover yourself. Australia showed me the woman I wanted to be, and Pakistan allowed me to become her. I took away all my comforts and focused on things that really mean so much to me like family, friends, and giving back to those who need it. Every day I challenged myself, and every day, I won.
HIP: Share your secret of being such a great mum. How do you maintain and manage it all, being in the limelight and also being part of other ventures?
Shaneira: As I said, you have to stay true to yourself and be who you are. There is no point trying to be someone else. Life is too short to worry about what other people think of you. I am a loving person and I had so much love to give; when I married Wasim, I was blessed with two boys that needed that love. Then Aiyla came along, and it just completed our family, perfectly.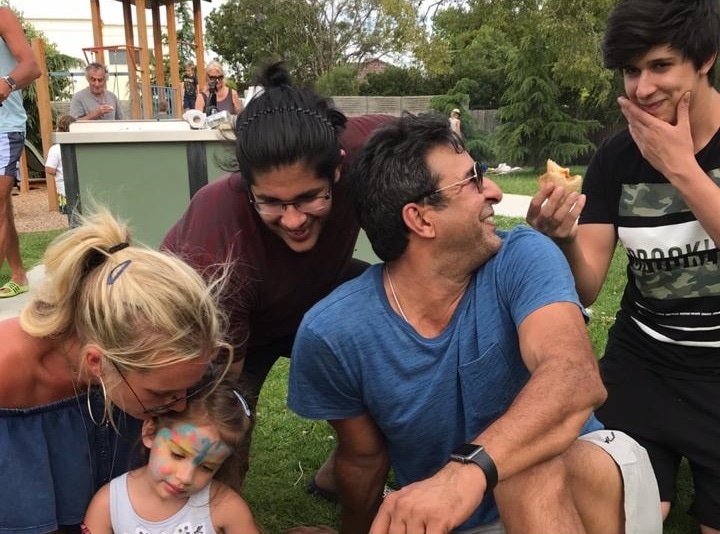 Charity and my work in philanthropy are important to me, so, it is my number one focus outside of my home. I have so much passion to help others and marrying Wasim allowed me to really go out and do great things. But with my boys both in college and Aiyla starting school next year, I have a lot more time to throw myself into. I can't wait to really develop systems that start to make a difference. In the past, I had limited time, and you can only help so many, but now I hope the coming years will be good to me and I can improve the lives of many more people.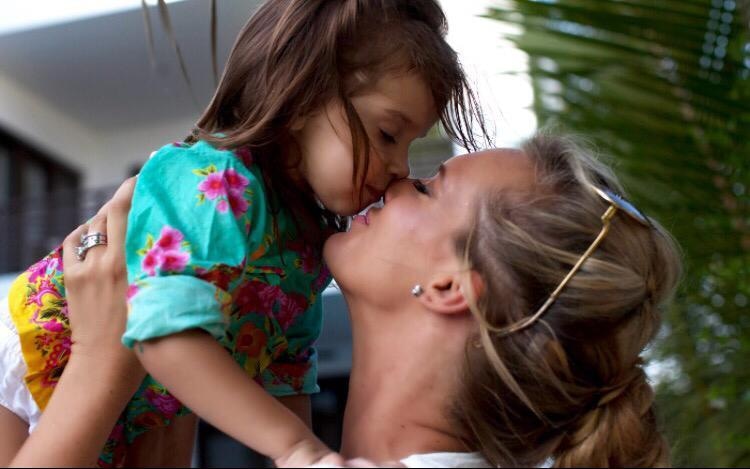 HIP: Your word on the Akram Foundation.
Visit National Institute of Child Health - Karachi Here
Shaneira: The Akram Foundation is my family, my friends and the community, and we work on projects that are close to our heart. I have been working personally with the NICH children's hospital in Karachi and that is taking my 100% focus right now.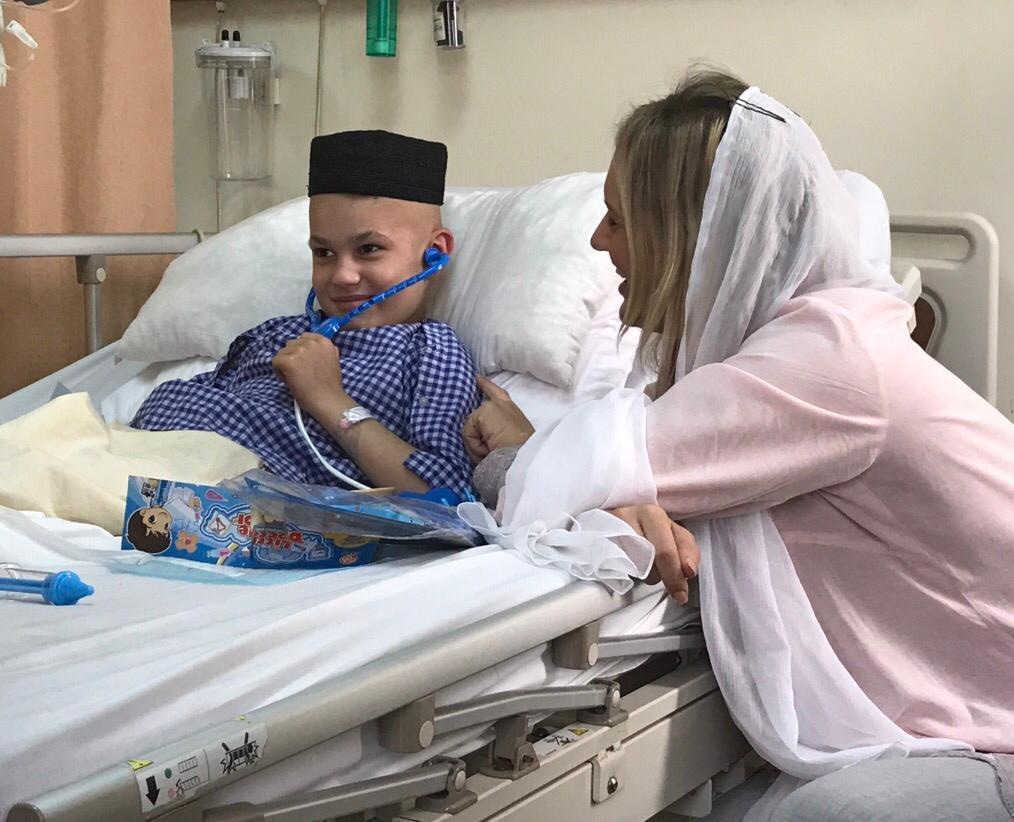 The NICH is a 500-bed paediatric hospital that treats over a million children a year, free of cost. This hospital saves lives every day. I am trying to open the hospital, bring communities together and really help people see that we need to do more for these children.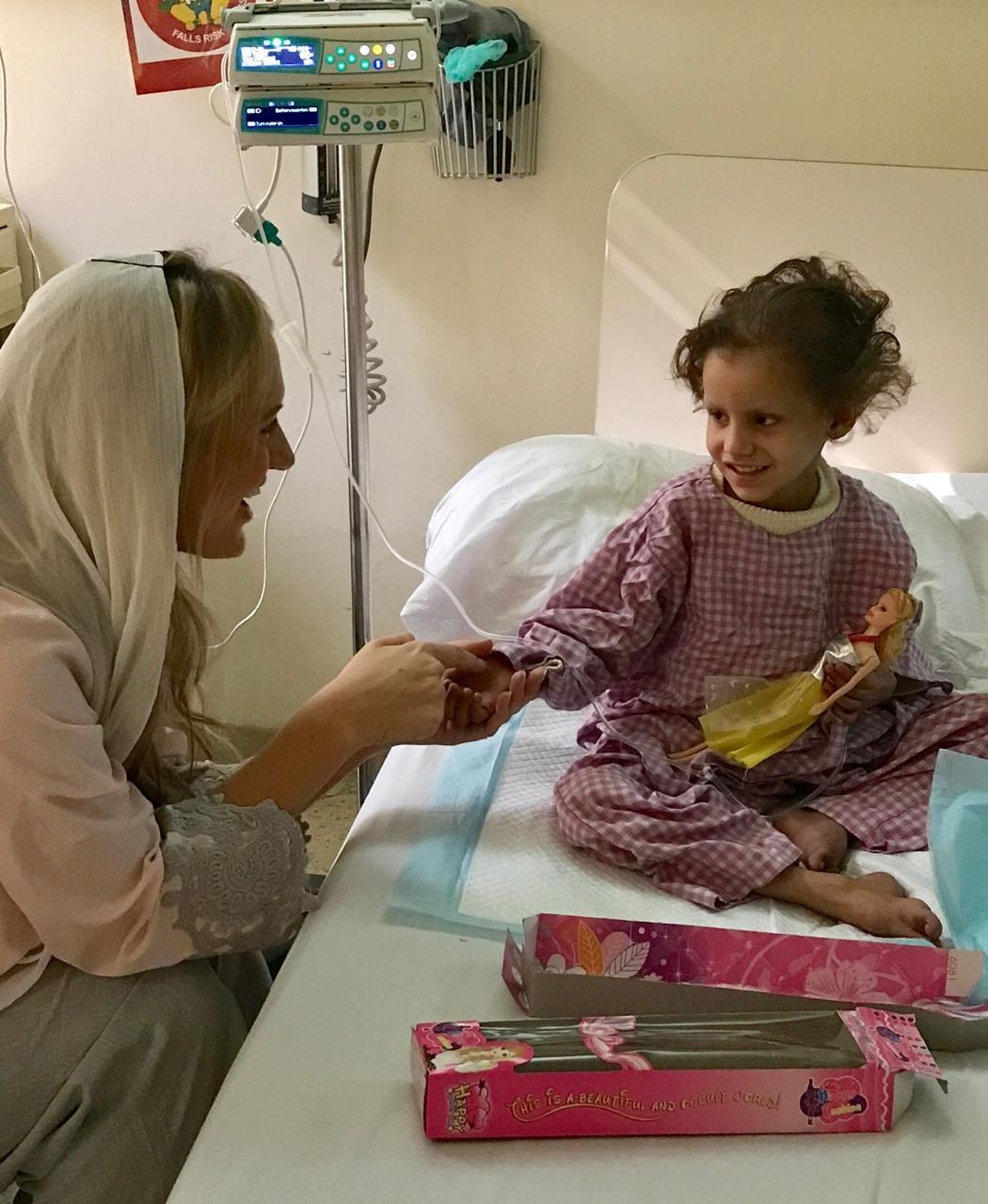 The Akram Foundation works through inspiration, it shows people that no matter who you are, everyone can help someone, and at the end of the day that's what really makes the world go around.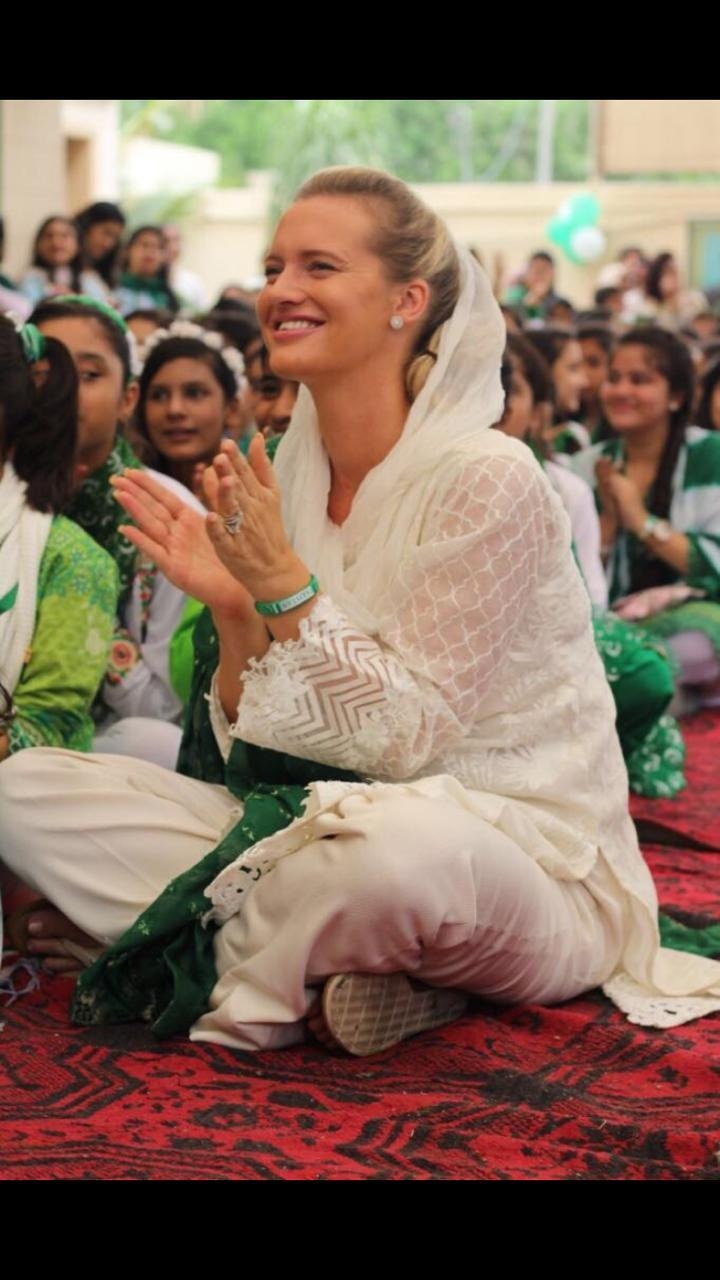 HIP: Any new ventures?
Shaneira: Always! But I am working with Wasim on that. He has many dreams and aspirations, and together, I think we can really achieve them. Wasim and I don't just have a marriage, we have a partnership beyond the confines of our home. Now that we have more time, I think we can really do some great things.
HIP: Your inspiration?
Shaneira: Wasim is a huge inspiration to me and to so many. He lives with an autoimmune disease and never ever complains. He embraces life and always tries to better himself. He never gives up. And that is a huge inspiration!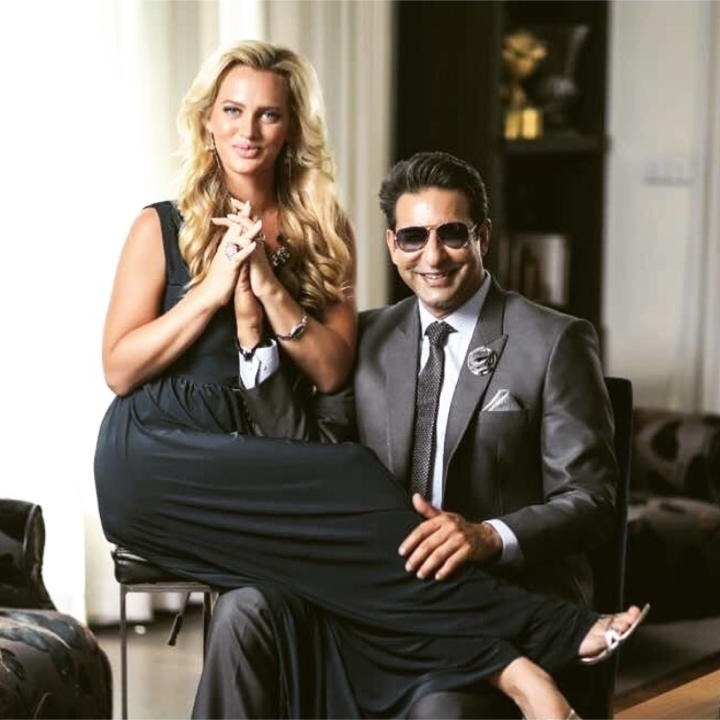 HIP: Audiences love your George and Shaneira shows. Always so full of life, how would you advise your fans to bring forward the same demeanour to share with the world?
Shaneira: Laughs, thank you! George and Kiran are such great people. When we discussed George and Shaniera, I was only happy to be part of it. George loves Pakistan so much and we share that together. I think it comes out on screen. Plus, I think in life be honest with yourself and don't take yourself too seriously. The world needs happy, kind people. It's infectious. Never think you are better than anyone else, and at the same time, never think anyone is better than you, because they aren't. We are all put on this Earth equally, so enjoy it and try to look at what you do have, not what you don't. That will make the world of a difference.
It was only natural to feel overwhelmed with those last words. Her words carried such depth and truth. HIP thanks Shaneira Akram for sharing her time and wisdom with us