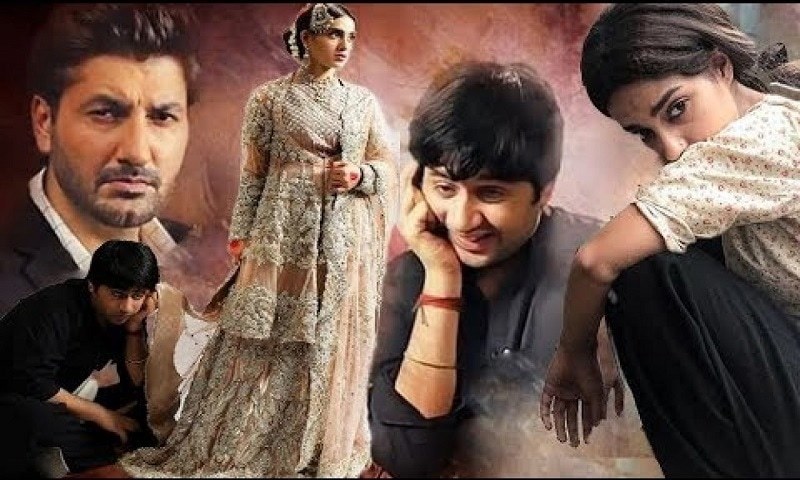 The new episode of Ranjha Ranjha Kardi went on air last night and it left us nothing but impressed. The entire...

The new episode of Ranjha Ranjha Kardi went on air last night and it left us nothing but impressed. The entire episode had a lot of meaningful scenes with Iqra Aziz nailing each of her scenes perfectly. The dialogues were meaningful and deep and the story has been gripping. Since the last couple of weeks, we had been seeing Noorie going through some realizations and taking important decisions for her future, this week we saw her determined and taking actions confidently to ensure that the evil plans of Chacha and Sahir are not materialized.
The episode mainly revolved around Noorie and her confrontations but it also dealt with Fehmida's fears related to her mannat. Fehmida is under the grip of fear that since she did not fulfil her mannat, she might now lose her child and Bhola's accident further strengthened her fears. Asma Abbas's performance was phenomenal and she made us all emotional in that scene when she hugged Bhola. Fehmida's conversation with Noorie and then Nusrat Chacha hinted that she might be thinking of giving her grandchild away in order to fulfil the mannat she made years back but Noorie is unaware of what is going on in her mind.
Noorie has taken the front seat now and her confidence was translated well by Iqra Aziz. The scenes in which she confronts Sahir and calls him off and then the scene with Nusrat Chacha by the end of the episode showed Iqra at her best. Her body language and expressions were really impressive and she proved what a talented actress she is throughout last night's episode. Noorie has become comfortable around Bhola now and enjoys his company. Their scenes together were sweet and enjoyable and both of them acted out well to make them a lovable couple.
The change in Noorie and the manner she has stood up against all odds now is something that we all wanted to see. Let's see how she will reveal the real face and evil plans of both Sahir and Nusrat and whether she will be successful in doing so or not. It does not look like a smooth journey for her since the promo reveals that Sahir will fire back, but it seems that there will be some revelations and confrontations ahead.
Watch the episode here:
Waiting anxiously to find out what happens next in Ranjha Ranjha Kardi.