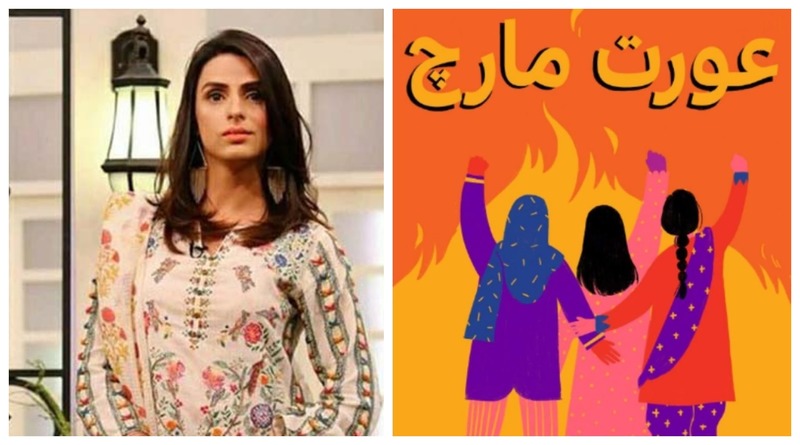 Aurat march organizers 2019, released an official statement about a week ago, saying that they have removed Kami Sid...

Aurat march organizers 2019, released an official statement about a week ago, saying that they have removed Kami Sid in 2018, who was also one of the organizing members. Kami is a Trans and human rights activist, model and an actor, accused of Sexual violence, rape and silencing those who have been raising voice against her. Although AM distant themselves from Kami but she attended Aurat March this year in Lahore.
The official statement of Aurat March says:
[We have been aware of these allegations and members of our group have also been subjected to Kami's bullying tactics. We removed Kami as an organizer of the Aurat March due to these very allegations and we stand in solidarity with those who have come forward with their allegations of sexual violence.]
They also said that: [We, the organizers of the Aurat March, stand in resolute solidarity with the Khwajasira community, and we heavily caution all those engaging with this news, to be cognizant of the immense marginalization of this community as they partake in this important conversation.]
Aurat March organizers said that the strong support and stand behind the khwajasara community for their rights, and they wish to end the Transphobia in our society.
On the other hand, Kami Sid also broke her silence over the whole scenario and released her official statement on this matter last night. She first cleared that other than this statement, she hasn't answered to any media outlet about the whole case. Her official statement says that:
[The case of the allegation my slanders refers to is from 2014. Back then already, no legal charges were made against me. Nevertheless, both the NGO's that I was working with at that time and the khwajasara community decided to investigate the case. It was decided that I will not be able to work with them anymore if I would be found guilty. Both investigated the case thoroughly. The investigation was painstaking and difficult for me. But I knew I was innocent and had nothing to fear. In the end, indeed both the NGO's I was working with and the khwajasara community could prove me innocent and all the allegations made against me were rendered as being false. Certain people, nevertheless keep bringing up these old allegations against me again and again. Usually in those times when I have achieved something positive in my life and for my transgender community that is when I receive a lot of media attention.]
Kami also said in her official statement that: [If you have evidence against me, then bring it forward in court and I will stand against it. If you have filed against me then make them available to the court and I will stand against them. If you have documents and proof against me then don't be elusive and mysterious about it and let me defend myself against them in front of legal authorities.]
At the last, Kami made it loud and clear that she will not tolerate further slander on her and her community.
Not so long ago, Kami Sid's feature film Rani was screened at Cannes film festival, which brought her into the limelight even more.
.