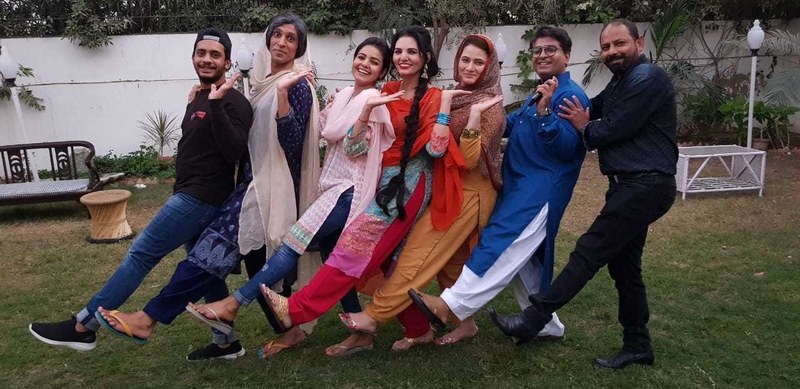 This week, Shameless Proposals aired their last episode, #ProgressivePakistaniMard...

This week, Shameless Proposals aired their last episode, #ProgressivePakistaniMard. Throughout the season, we were introduced to a variety of characters which actually do exist in our society. Based on the Rishta system of Pakistani society, Shameless Proposals featured all kinds of vile and repulsive situations, and men, Pakistani women have to deal with. The story revolves on one family who is looking for a suitable match for their daughter. During the process, they meet a different kind of families and their sons. While some are macho, some are 'tharki'. There is a mama's boy and the ultimate abroad Rishta whose biggest achievement I life is living out of the country. In one episode, they highlighted the issue of dowry in our society. Needless to say, Shameless Proposals have unveiled the truth and about time.
While in the previous episodes the focus was on the dark side of the rishta system, in the last episode, the show introduced us to the rare but extraordinary Progressive Pakistani Mard. It may come as a shock but they do exist. This man understands that for a good relationship, external beauty is not important. However, he gives importance to compatibility and equality and thinks these aspects necessary to build a healthy relationship. He also considers it important to make all the decisions mutually instead of imposing his choices on his wife. Similarly, his mother respects the choices of her future daughter-in-law and puts her son's happiness above all.
Although it is something completely uncommon in our society, such people do exist who are considerate and thoughtful. According to the tagline of the last episode, Pakistani girl does not want Prince Charming but a practically ideal guy. Once again, the beautiful writing of Saji Gul and Atlas stood out and succeeded to deliver the message to the masses.
Although Shameless Proposals have come to an end, it will be hard to forget for quite some time. The brilliant concept and production of Sadia Jabbar with the equally incredible direction by Hunny Haroon made it a must-watch for everyone.
Watch the episode here:
Needless to say, Shameless Proposals became an essential show in a short span of time and will be greatly missed.