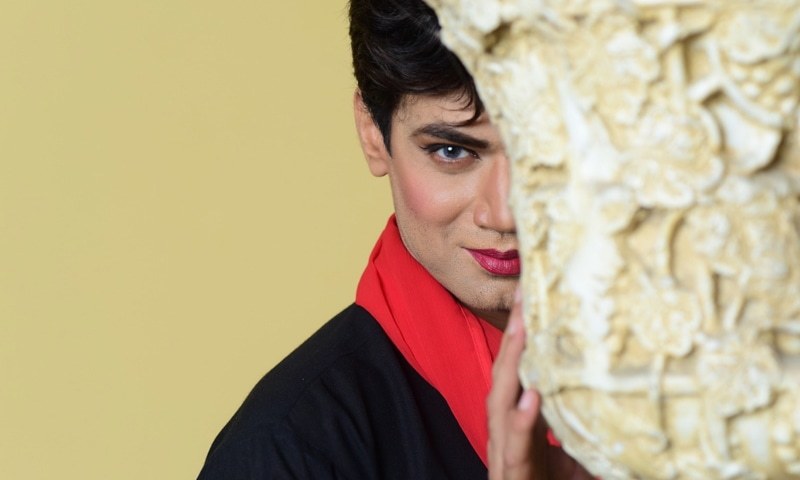 The first teasers of the play have hit the right notes with the audiences and we can't wait to watch it...

The drama industry of Pakistan has given some terrific loves stories that have defied being ephemeral projects, having attracted momentary and mass audiences. The charm lies in the unusual tales of romance woven around social issues and the presence of brilliant actors giving them a timeless edge. Zahid Ahmed is undoubtedly the finest actor of this generation, better known for his ability to blend into any character. Despite being talented and hardworking, he possesses a down-to-earth persona. The actor is gearing up for his next drama serial 'Ishq Zahe Naseeb'. The first teasers of the play have hit the right notes with the audiences and we can't wait to watch it.
We at HIP got in touch with Zahid to get more details about the play
HIP: Your avatar in Ishq Zahe Naseeb is entirely different. Could you tell us about your character?
Zahid Ahmed: The name of my character is Sameer/Sameera, a person who is suffering from a split personality disorder. It's critical to the plot, giving an entirely new dimension to the power and sustainability of love. It was challenging yet appealing that I simply couldn't resist and signed the dotted line.
HIP: What is the USP of the play?
ZA: The USP is definitely the choice of portraying a sensitive subject. The beautifully penned script by Hashim Nadeem, brilliant directions by Farooq Rind and the stellar cast make this play unique.
HIP: What was that one factor that made you say yes to the project?
ZA: Honestly there were many factors; for me, the choice of doing a role is ultimately my decision, therefore, the challenge to portray such an intense character was the main reason.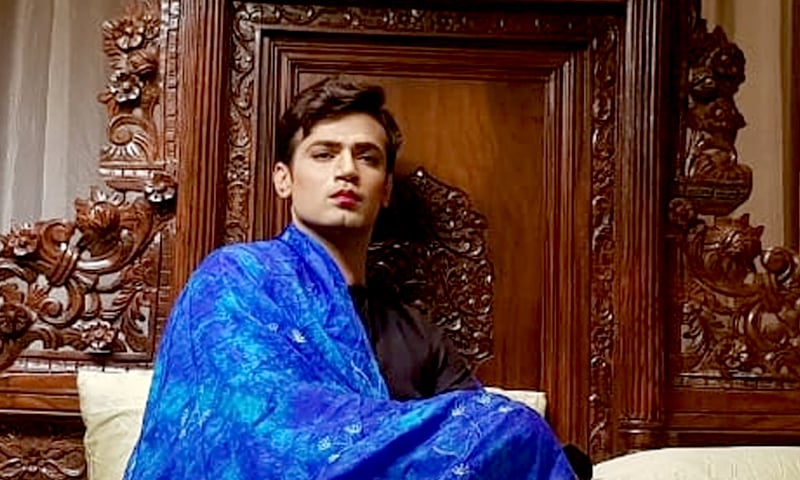 HIP: Would you classify it as a romantic thriller?
ZA: Absolutely! Thank you for categorizing it perfectly as a 'romantic thriller'.
HIP: How was it working with Sami, Sonya, and Yumna?
ZA: I am an absolute fan of Sonya, Sami, Zarnish, and Yumna; they are masters in their craft, best in the business to work with and can easily carry the entire project on their own shoulders. I consider myself blessed to share the screen with these gems.
HIP: How do you make something that seems daring and different every time?
ZA: I keep asking myself in my subconscious that 'why I became an actor'? The answer is to live a profession being unafraid, unabashed and unbound by the stereotype boundaries of 'log kya kahen ge' (what people will say)
HIP: How is this project different from your previous body of work?
ZA: I want to do everything in life that I have wished to do. I don't want any regrets upon my retirement when I look back at my career, so Ishq Zahe Naseeb perfectly fits into the within my wish list.
HIP: When is the project going on air?
ZA: Right after Eid-ul-Fitr.
HIP: How do you feel about your journey so far?
ZA: I feel blessed to be considered for such challenging roles; I am very satisfied with the directors and producers are utilizing my talent and I can only hope to learn and grow more.
HIP: Are you a feminist, keeping in view about this role required you to show your feminine side?
ZA: If the term feminist means believing in equal rights and opportunities for women then I am cent percent a feminist. I was raised by a working woman so I have immense respect and admiration for every woman who wishes to pursue her ambitions and reach her potential. I would also like to appreciate Moomal productions for taking this brave decision to produce this story.
Read: Zahid Ahmed Stands Out in the Teaser of Upcoming Drama 'Ishq Zah e Naseeb'
Concluding the chat we asked Zahid about the update of his debut film 'Sorry', he said: the last spell is due to be shot by the end of June.