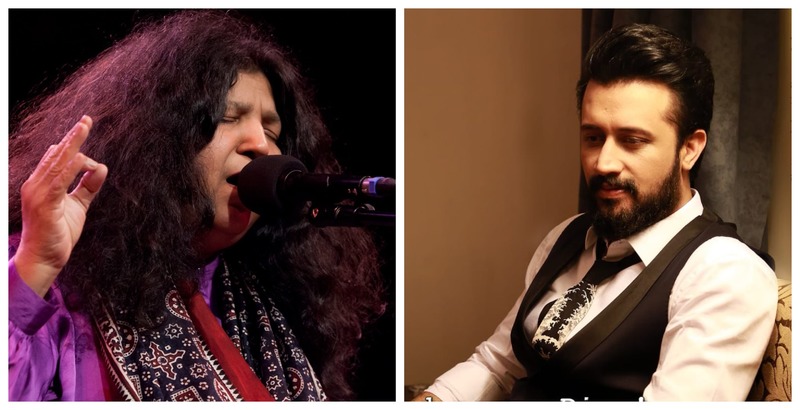 Two of the biggest stars in the Pakistani world of music happen to be Abida Parveen and Atif Aslam who together create magical melodies. Both blessed with a voice which is unique, their songs together are remembered and heard for a long time. With our personal favourite being Noor-e-Azal, the duo much to our happiness is back once again with a new track called Pardadari all set to release this coming Eid.
Yes guys with Atif himself have taken to Twitter to announce the news as well as release the teaser, this has, in fact, become one of the most anticipated songs of the year.
Read: Atif Aslam & Abida Parveen create sheer magic with 'Noor-e-Azal'
With him thrilled about the collaboration, Atif wrote,
'It was a pleasure collaborating with a few of the biggest names in our music industry. I hope you guys enjoy watching this as much as we enjoyed creating this soulful track for you'.
Having seen the teaser, the track is a soothing one and of course, with greats like Atif and Abida involved even the lyrics are meaningful.
With Pardadari all set to release on Eid ul Fitr we look forward to hearing the full song and reviewing it for you too.