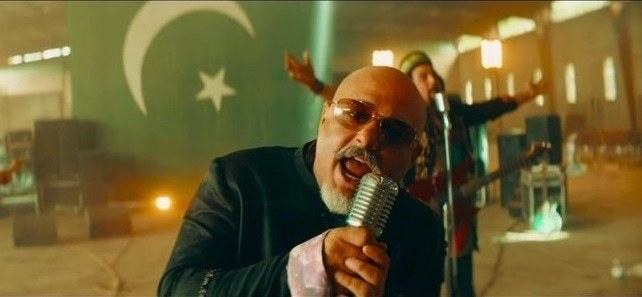 Junoon and Peek Freans Sooper have brought the Nation together by releasing the new song video Badleinge Jahaan...

The joy of cricket remains at the top in the hearts of Pakistanis and Junoon has picked the perfect opportunity to release their new track just before the World Cup! The Junoon of cricket is very well expressed through vocals and music and as we have seen in past, World Cup Anthems win the hearts of millions of Pakistani cricket fans all around the globe.
Junoon and Peek Freans Sooper have combined together to bring the Nation together by releasing the new song video Badleinge Jahaan. The World Cup Anthem not only portrays the passion for Cricket in Pakistan but most importantly representing the diversity that lies beneath one flag! The anthem is dedicated to the diverse cultures and colours of all Pakistanis.
Junoon is finally back with a bang after 15 years and has managed to bring the passion of cricket to life with such a lively and dynamic song. Badleinge Jahaan deserves words of appreciation as it features the marginalized subgroups, minorities, and communities of Pakistan. A strong message is delivered through the music video that the passion for cricket is what unities the unique diversity that lies within the Nation.
Read: Junoon All Set to Release a New Song After 15 Years!
The catchy song will make the fans move with the beat and the energy and the liveliness is just perfect for an occasion as big as the World Cup!
One slight thing that we felt is missing from the music video is the right amount of lyrics. The song is very much focused on the video, which definitely is amazing, but if a little more work was done on vocals and the lyrics, the song would have been somewhat better. But overall, the song is a thumbs up from us!