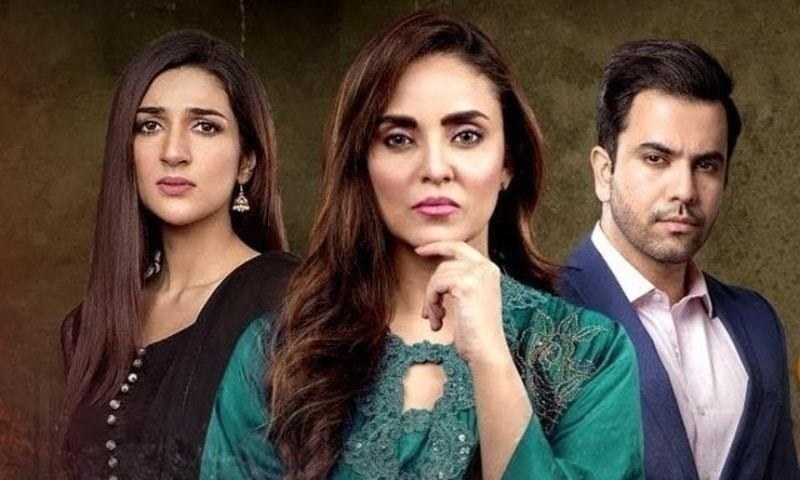 We simply love watching dramas and the first thing which we have to admit related to Kamzarf is that couple of episodes midway had in fact made us bored of the drama which seemed to be stuck at just Aima (Nadia Khan) making her siblings life a living hell but with her having gotten married to the vicious Nabeel (Alyy Khan) things have taken the worse for the once dominating Aima who now has no home nor any money!
Written by Seema Munaf, the play is very close to reality as people who are overconfident or don't think too much of others often land in a position where they have no choice but to depend on those whom they have insulted day and night due to their own miscalculations in life which lands them in hot water exactly the way Aima has.
Read: HIP Reviews 'Kamzarf' Episode 18 & 19: A Well Written Script by Seema Munaf
So what are we talking about? Well, of course, Kamzarf latest episode which aired last night and showed a very upset Aima who gets kicked out by Nabeel and his wife and she has no choice but to go back to her brothers Azhar (Junaid Khan) and Asim (Ali Ansari) with all tears in her eyes.
But if you are thinking that Aima has mellowed down then you are in for a surprise as she refuses to accept the fact that she made a mistake with Nabeel and hurried into a marriage with a con like him. With Aima having flashbacks we discovered that she, in fact, had loved Nabeel since very young but her father was dead against him and now deep down inside she wishes that she had listened to her dad but in front of her siblings who adore her she refuses to show her regret.
With Nabeel enjoying Aima's property and money, we are left wondering how on earth will she get all back as so far all the lawyers have told her that since there is no paperwork one cant holds Nabeel accountable for anything!
So quite a tough situation to be in, things are made worse when Nabeel sends Aima a divorce letter which breaks her down but does not stop her from insulting her family members who did, in fact, try to warn her in a subtle way.
What will happen to Aima now well that only time will tell but one thing we enjoy about Kamzarf is the brilliant chemistry between Junaid Khan, Ali Ansari and Nadia Khan as they play siblings with perfection especially Junaid who till now has been the loving and supportive brother who is often at the receiving end of Aimas anger but never gets rude to her and that is something refreshing to see as it proves that there are people in the world who still regard relations between elders and youngsters with respect .
So with quite a lot left in Kamzarf to unfold, we look forward to watching the next episode on Tuesday at 8 pm only on Geo TV to find out what will happen to Aima next.