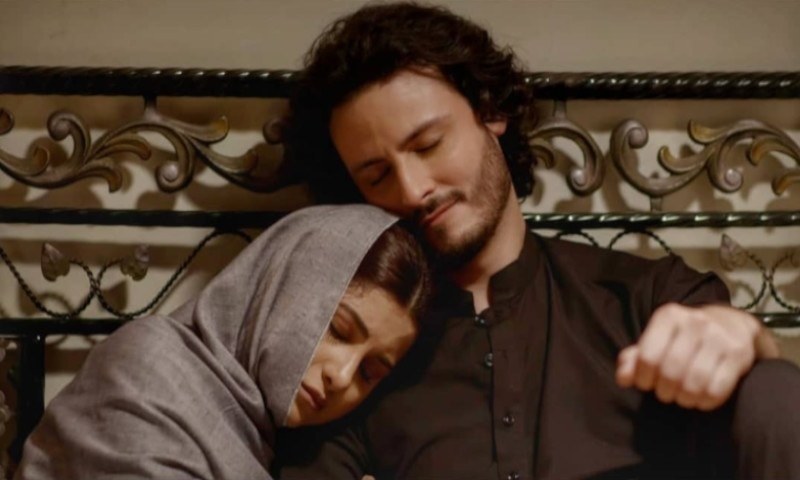 The duo proves why they were the perfect choice for an intense play like this which deals with a victim of acid attack..

This year has seen some exceptional dramas go on air, be it comedy or sober content we for one are happy to see writers and producers invest in stories which need to be told. One drama which has kept our interest very much alive in it happens to be the Sohai Ali Abro and Osman Khalid Butt starrer Surkh Chandni which deals with a girl being attacked with acid and living her life with that scar for life.
A much needed topic to be highlighted , the reason why we have high hopes from this play is because it has been penned down by Asma Nabeel who also gave us the remarkable story Khuda Mera Bhi Hai which worked in opening the mind of the audience towards intersex people so to see such a topic like acid attack come from her we can't wait to watch the play soon .
Directed by well respected Shahid Shafaat who makes each frame unique and has the quality to keep very true to the story, the teasers of Surkh Chandni are out and all we can say is that we are not disappointed one bit.
Read: HIP Exclusive: Osman Khalid Butt Talks About 'Surkh Chandni'
As we have known Osman and Sohai play a couple madly in love and are about to marry but tragedy strikes once she is attacked in the middle of the street by a man played by Asad Siddiqui who throws acid on her face on the day she is about to get married!
With scenes a bit graphic, the truth is at first we shut our eyes at the sight of the burned skin but then we thought that there are women who face this and we learned to appreciate the makers because if they hadn't shown this harsh reality how will the audiences connect with the pain these victims go through .
Read: Sajal Ali to Work in Films if Offered Stronger Characters
Now where we don't know why Sohai's character is attacked , the second teaser really touched our heart as it shows how harsh we as a society are towards acid victims because their own family shuns them and makes their life a living hell by accusing them of the attack without knowing the reality and even kicking them out of their own house to avoid shame .
So a very hard-hitting play from producers Next Level Entertainment and Six Sigma Plus, we are glad that actors like Sohai and Osman are on board for this as what we have seen so far both are impressive with their acting as they seem to have immersed completely in to their character and for a change we will see a man who will stand by his love despite being disfigured and verbally abused by all .
With us looking forward to a realistic drama with an exceptional cast on board, HIP would like to wish Surkh Chandni all the best and we hope it turns out to be a game changer for the victims of acid attack.