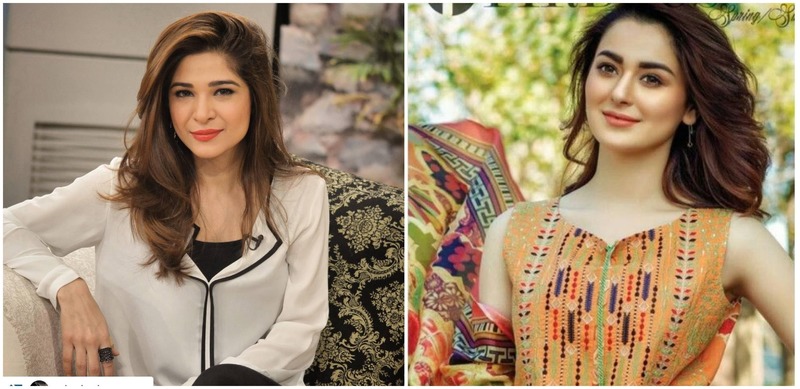 Hania Aamir and Ayesha Omar are two of Pakistan's very popular and loved celebrities...

Hania Aamir and Ayesha Omar are two of Pakistan's very popular celebrities. We have seen them in several movies and dramas, TV shows and interviews. But one place we never expected them was on YouTube and as a VLOGGER.
Yes, Hania Aamir has just started her very own vlog to share a sneak peek of her life with her fans, and her own words, to give us all 'INFOTAINMENT', which is just a mixture of two words, information, and entertainment.
In her almost 5 minute vlog, we can see her struggling with what the content should be, for her vlog. But later on, she kicks off the struggle and shares her hair dying experience in several 1-second clips and then her visit to the doctor. What was most interesting that she takes an interview of Asim Azhar and asks him some questions and he answered them all wrong, Cute! Last but not the least she explains her reason of making this channel was not to earn money or fame, she just wants to connect more with her fans and let them know what is she like in her Real Life.
On the other hand, Ayesha Omar, who also has her own channel on YouTube, which she also started recently. She recently posted a still from her vlog to her Instagram where we can see her accompanying Nusrat Hidayat Ullah.
Ayesha Omar along with Nusrat Hidayat Ullah shared some lifestyle hacks and Ayesha's very own customized eatery plan in her 4 minutes long Vlog. Ayesha Omar also talked about Intermittent fasting and how great and easy it is to stay fit and healthy. At the end of her video, she made sure that some other videos with great health tips will follow and we can't wait for them!
Way to go both Divas. We wish them the best of luck for their youtube channels.