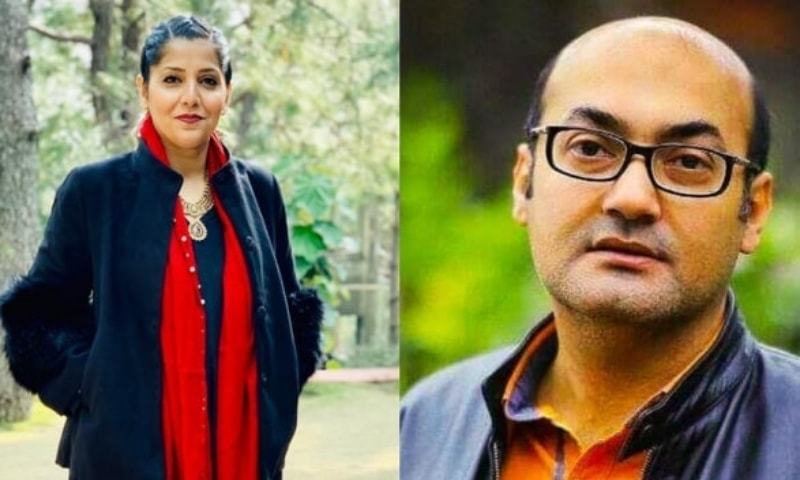 'His 28 years of hard work and passion should be recognized and respected' penned the acclaimed writer...

One of the saddest piece of news which we received a few days back was the passing away of director Syed Atif Hussain who gave us numerous hits like Babban Khala Ki Betiyan , Zindagi dhoop", "Tum Ghana Saya", "Ik Tamanna Lahasil See", "Zindan" and "Yeh Zindagi Hai to name a few . With his untimely death due to a kidney failure, the world of entertainment has indeed lost a gem of a person and with us have come across a post by writer Asma Nabeel recently urging all-stars to unite to make sure that Atif is given the Lifetime Achievement Award we couldn't help but be in awe of Asma for initiating such a sweet gesture.
Having been friends with Atifs sister at a young age, she knew the director way before he even stepped into the industry as she wrote,
'I was 16 when I and Atif's sister became friends and since then I have known Atif, a pure soul and a person with conviction. I still remember he uses to tell all of us that one day I will become a Director. I will work on TV and for TV… and we all use to laugh because no one in his family was part of the industry. But his constant hard work and focused approach helped him reach the destination where he wanted to go'.
Read: The Industry Remembers Syed Atif Hussain!
With a full-fledged director now, Atif gave 28 years of his life to the industry as Asma further wrote,
'Atif gave 28 years of his life to the industry. And not only this he has introduced so many faces that are now the stars in the industry. His list of dramas is long and so does his list of sacrifices and hard work. Few days before his death also he was on a shoot, reading episodes and doing work… work for our industry… work for Pakistani TV industry'.
So a person who did so much for the industry naturally does deserve an award for his dedication as Asma suggested,
'Now I feel that its time for the industry to pay him back through recognizing his lifetime achievements. It's a humble request from a sister that Atif should be given a Life Time Achievement Award. His 28 years of hard work and passion should be recognized and respected. I request the industry members to stand with me and whoever is the decision maker in this regard please request them to take this decision'.
Will the industry unite to make sure Syed Atif Hussain is given the lifetime achievement award is something we will have to wait and see but we sincerely hope that it is as he indeed is deserving of the honour.