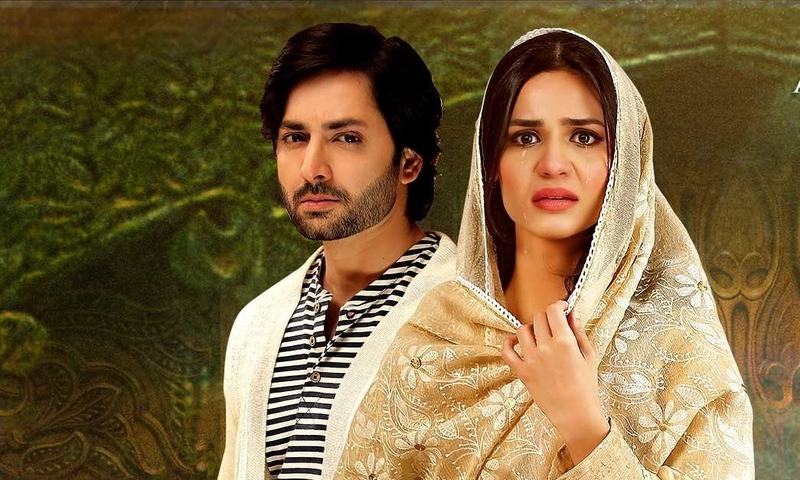 The unique plot of niqabi girl getting married in a liberal family of father's friend has captivated the attention of the audience due to its inimitable plot in 7th Sky Entertainment's Mera Rab Waris. Written by Jahanzeb Qamar and directed by Asad Jabal, it is a relatable story of many of Niqabi girls present in our society.
Madiha Imam as Ayesha and Danish Taimoor as Harris is at the pivotal roles while Fazila Qazi, Abid Ali, Seemi Pasha, Tipu Shareef, Hira Hussain, Anamta Qureshi, and others play important supporting roles in Geo Entertainment's prime time show.
Ayesha got married to Harris in an arranged marriage, where the whole of his family except his father was against it, but one glimpse of Ayesha in a mall made Harris fell for her resulting him forcing his mother and sisters for this wedding. The couple got married but the consequences of this enforced marriage are faced by Ayesha, where she is blamed for every unfortunate. Harris's brother in law Mazhar (Tipu Shareef) is playing the anti-hero in the serial, trying the disturb Ayesha's life.
In last episodes we saw the re-bonding of Harris and Ayla, the comeback of Hashir; Nimra's close friend who tried to exploit her and close relation between Nimra and Ayesha after the latter forgiving the prior for making a hidden video, but the real culprit who leaked the video is still undercover.
Read: HIP Reviews Mera Rab Waris Episode 15: Madiha Imam is Giving a Power-Packed Performance!
Episode number 17 that aired on Thursday was full of thrill. The misconception of Ayesha doing magic on Harris's family is fostered in the most unexpected way. Mazhar's mother who was a positive loved and sympathetic character from the beginning made new problems for Ayesha, who is already considered as the root of every problem coming in way of Harris's family.
The episode comprises of brilliant dialogues, the perfect direction along with nailing acting by all the performers. Tipu Shareef is commendable as the antagonist. From greedy to hate promoter he is flawless as Mazhar. Anamta Qureshi has also proved herself in the serial. From having hate for Ayesha to being guilty, being angry to sad, she did justice to her role.
To see if the allegations by Mazhar create more hate for Ayesha or his face will unveil in front of Harris, tune into Geo Entertainment every Wednesday and Thursday at 8 pm.