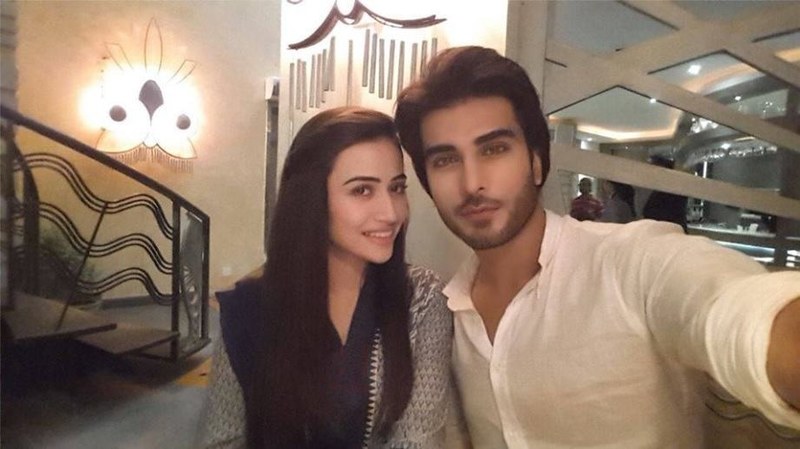 Produced by 7th Sky Entertainment, we are glad to see Imran Abbas and Sana Javed be part of such a meaningful project...
As we have always said this year has seen some amazing projects went on air Cheekh, Ranjha Ranjha Kardi, Baba Jani, Romeo Weds Heer, Dil Kya Karay and Khudparast to name a few. With stories which kept us glued week after week. The hit producer pair Abdullah Kadwani and Asad Qureshi of 7th Sky Entertainment are busy these days churning out back to back great content and also just released the teasers of their new play with Sana Javed and Imran Abbas in the lead called Inaam!
Yes, guys if like us you too are a drama buff then you must have seen the extremely well-made teasers which depicts a story much needed to be told as it shows Imran Abbas in a negative role who harasses Sana Javed as she comes to work for him.
Written by Sarwat Nazir and directed by Anjum Shahzad whose drama Khaani we simply loved, Sana is seen back again with the team who, to be honest with you extract brilliant performance from her.
Read: Imran Abbas pairs up with Sana Javed for 7th Sky Entertainment's next!
Coming back to the teasers well it shows Sana as a simple girl who goes to work but there the environment is not a safe one as from time to time Imran's character Shahwaiz tries to make her life difficult which eventually scares her as well as emotionally breaks her down but the sad part is that in another teaser we saw how the society blames her for a mishap which we believe will be connected to the harassment she faces and how will she stand tall against society, it's what we can't wait to see soon .
With Imran and Sana sharing great on-screen chemistry we are glad to see both the actors be part of a project which is different and will see Imran especially in a different light as he breaks away from playing a hero and goes towards a negative character as he had revealed in an earlier interview with HIP where he said,
"My character in the drama is called Shahwaiz. This is predominately an antagonist role but it is certainly very powerful. I have always played positive roles in the past and I felt like it was my duty to challenge myself now and take on a negative role. My fans and audiences will see a completely new side of me as far as my acting is concerned,"
So with an impressive teaser, Inaam has us all excited for it and we look forward to watching the drama soon as we are sure it will be worth every minute of our time.