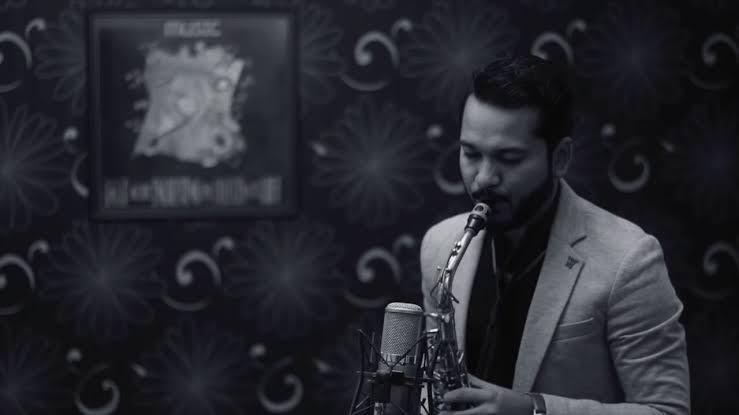 Massey maintained that he left no stone unturned to ensure that the iconic
Kalaam
doesn't lose its soul in the fusion

We all have heard Ustaad Nusrat Fateh Ali Khan's famous Kalam 'Wohi Khuda Hai', and it is one of the iconic Sufi Kalaam out there. But, What is new about it is that Lenny Massey, A Pakistani Saxophonist, and pianist, who also worked with Sajjad Ali in Coke Studio season 10, has fused the late Nusrat Fateh Ali Khan's Kalaam with the saxophone. Lenny released his own instrumental version of 'Wohi Khuda Hai' 2 days ago.
The beautiful composition of this remake is mesmerizing and soothing to the ear. It takes the listener to the serene peace of mind for sure. He surely has done a great deal with the mix and matching of the melodies into 2 instruments.
[When asked about why he chose this particular Kalaam, Massey said,
"Nusrat Fateh Ali Khan *Sahab has always inspired me, especially as I grew up listening to him. I thought of covering it because this composition is one of my all-time favorites."*
Massey maintained that he left no stone unturned to ensure that the iconic Kalaam doesn't lose its soul in the fusion. Courtesy: tribune.com.pk]
He also holds the record of playing Pakistan's national anthem on Saxophone for the first time.
Lenny has been in the professional music for 17 years now. He has also been working with several Pakistani and international musicians.