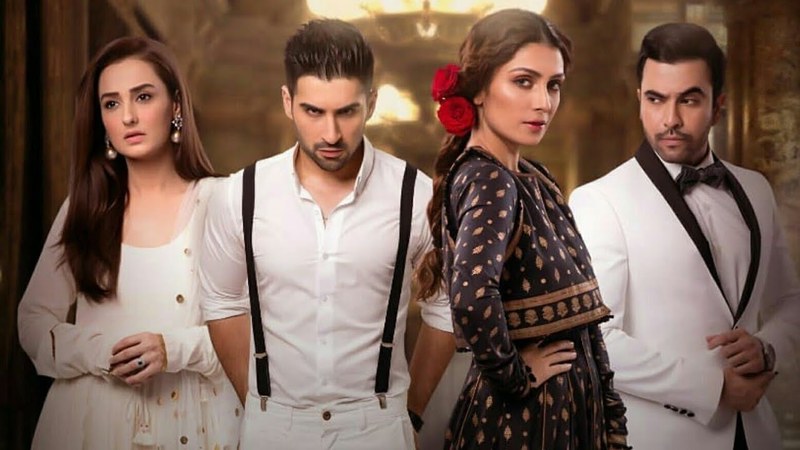 Written by Samina Aijaz, 'Yaariyan' isn't a typical love triangle drama, it is a lot more complicated than that...

Starring the talented Momal Sheikh and Ayeza Khan, Yaariyan has been giving us back to back stellar performances every week. Written by Samina Aijaz, Yaariyan isn't typical love triangle drama, it is a lot more complicated than that. With the phenomenal storytelling and brilliant performances by the cast, it has been a treat to watch.
Last night, we discover that Saadia is pregnant after that one drunken night when Umair rapes her and doesn't even remember it. Yaariyan disappoints us by using marital rape as a plot device, just to add to Saadia's struggles and build up the storyline. The sensitivity of the issue is disregarded for a clichéd plot, whose ending can already be predicted. It is used to add to another problem in poor Saadia's life, and of course, there is no bigger problem than a married woman being accused of infidelity. As expected, in a heated argument Umair tells Saadia that the child must be Ahmer's because he has never laid his hands on her.
Momal Sheikh has always proved herself in her roles, but Saadia is definitely the most defining characteristics of her career yet. She is loyal and soft-hearted, but she is also headstrong and has learned how to stand up for herself. She tries to accept her now-husband Umair as her fate, but that doesn't lead her to let him destroy her life anymore. Though, she can only try because no matter how hard she tries it looks like there is nothing but hell for her.
With last night's episode, Yaariyan has definitely been picking up its pace in terms of the story and we can't wait to see what it has in store for Zubi and Saadia.
Read: HIP Reviews 'Yaariyan' Episode 6: Ayeza Khan Doesn't Play your Typical Mean Girl