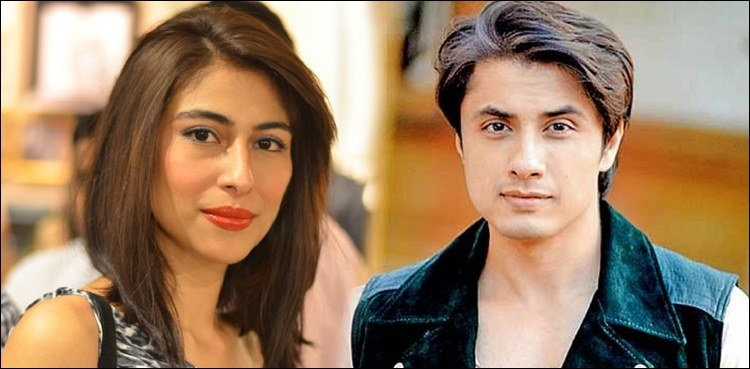 9 witnesses came forward and refute the allegations from Meesha Shafi on Ali Zafar in court...

The most recent progress on the Ali Zafar's defamation case against Meesha Shafi has taken another step as five witnesses provided by Ali have recorded their testimonies regarding Meesha's allegations, in session court Lahore, on Wednesday, 30th May 2019.
Read: Meesha Shafi Sues Ali Zafar For Defamation on National TV
The proceedings were conducted by Additional districts and session judge Amjad Ali Shah, in which all the nine witnesses testified that no incident of harassment happened in the jamming session on December 22, 2017. One of the witnesses also alleged Meesha Shafi's statement as 'false' and recorded her testimony, saying: ' There were 10-11 people present at the jam where Meesha cordially hugged Ali.'
She also stated that no such thing that Meesha claimed, has transpired at the jam session. Last week, Ali Zafar's other witness Baqar Abbas also testified the whole incident, stating the same facts that no event of harassment happened in Ali Zafar's home.
In April 2018, Meesha had accused Ali of harassing her on more than one occasion. Ali Zafar had filed 1 Billion rupees defamation case under the defamation ordinance 2002, after being accused of harassment by Meesha. He denied all the allegations and alleged her for defaming him.
Read: Ali Zafar Drags Jami into Meesha Shafi's Controversy
Not so long ago, Ali Zafar's legal team also posted a screenshot of a chat, where Meesha texted 'Had a great time jamming and performing. Hectic but memorable. And so grateful for the kind words Ali had to say on the stage.'
When asked upon about this on a National Television, Meesha said: 'I WAS CORDIALLY EXITING THE GROUP. THE GROUP WAS MADE BY ORGANIZERS FOR LOGISTICS AND COORDINATION. IT WAS A PROFESSIONAL ENVIRONMENT AND I WAS WRAPPING IT UP ON A PROFESSIONAL WAY.'
She also made it clear that It was not regarding the jam session that she claims to be harassed at. She stated: 'IT WAS ABOUT THE CONCERT AND HAD NOTHING TO DO WITH THE JAM AT ALL.'