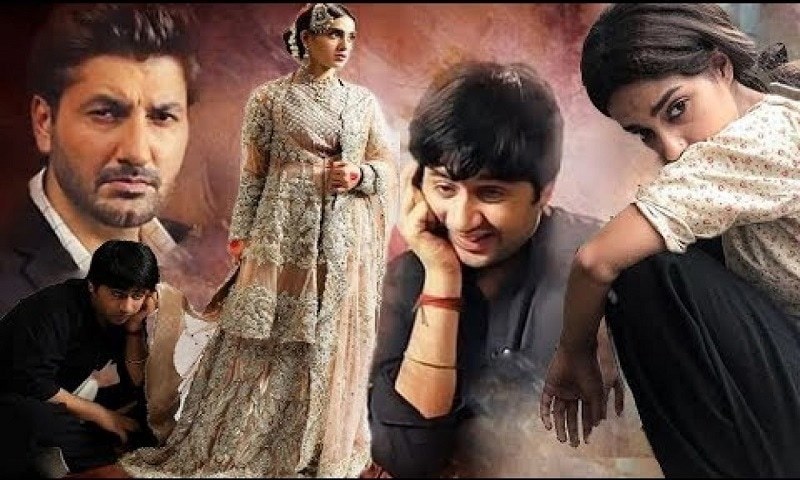 Ranjha Ranjha Kardi ended last night and well, it was such an amazing episode. Brilliant direction, phenomenal...

Ranjha Ranjha Kardi ended last night and well, it was such an amazing episode. Brilliant direction, phenomenal performances, excellent script, and beautiful dialogues, there was everything we look for in a drama. The ending was something that we all looked forward to and it was so nice to see Bhola and Noorie living happily. Imran Ashraf and Iqra Aziz deserve all the appreciation for giving their best and for nailing their characters perfectly.
The episode began with Nusrat confronting Sahir about all that he had been planning against him after Noorie gave Nusrat proofs and revealed Sahir's true face. Following this, things started moving at a fast pace, with Sahir accusing Noorie of being disloyal to her husband and her family in front of Fehmida, Noorie about to leave Bhola and his house, and then Rizwana, Komal, and Nusrat supporting Noorie and explaining everything to Fehmida to make her understand how Noorie had tried to save them from the evil plans of Sahir.
Read: HIP Reviews Ranjha Ranjha Kardi Episode 24: Director Kashif Nisar's Masterpiece
The last part of the drama focused mainly on Noorie and Bhola and the relationship they had developed and shared with each other, how Bhola was getting better and how the two lived happily ever after. Their scenes were really sweet and an absolute treat to watch. The best scene was one in which Noorie calls Bhola to see his child and assures him that he was the best person to be with. The scene was emotionally packed and Imran Ashraf and Iqra Aziz did it with perfection. The dialogues were also meaningful and conveyed the message beautifully.
While the ending was superb and it was satisfying to watch Noorie and Bhola getting a happy ending, Nusrat Chacha and Sahir's end was not shown. The two had done a lot of damage, planned evil, and had done a lot of wrong things with Bhola, but they were not shown to be given any kind of punishment. It was all left to the viewers' imagination to give them the end they deserved. A scene or two would have made it a further strong ending. Also, Fehmida was missing in the last part of the episode. A scene of her enjoying with Bhola's child or looking over these two with a smile would have added some more impact.
Overall, Ranjha Ranjha Kardi was an amazing journey, and it is a drama that will surely be missed. Though the stars of the show were Iqra Aziz and Imran Ashraf, every actor did a great job and did complete justice to their respective characters. Bhola was especially a character that will not be easily forgotten and no one could do it better than Imran Ashraf. Faiza Iftikhar's pen has produced another memorable play with a really unique and different kind of script and with some meaningful dialogues. The skilful direction of Kashif Nisar further enhanced the impact of the story. In short, the entire team of Ranjha Ranjha Kardi gave the viewers a drama that will stay with them for a long time.