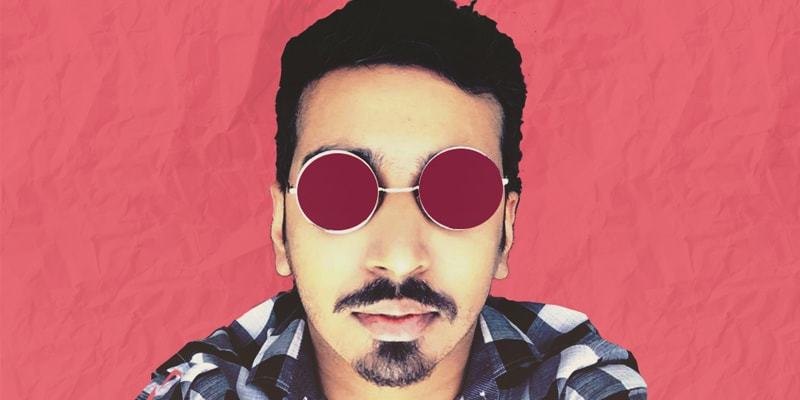 As a result of the increasing demand for digital and social media, the social media influencers, bloggers and video...
As a result of the increasing demand for digital and social media, the social media influencers, bloggers and video loggers are getting a lot of engagement. They have millions of followers who not only follow their content but their footsteps as well. One of such social media influencer is Mooroo who is famous for his unique style of storytelling and expressing his views.
Mooroo is currently on vacations with his family where he made a normal Instagram story. It was just about a spider in his room but his word selection was inappropriate as he said, "If spider crawl in my mouth and reproduce, I will eat your children up. I am a child molester anyway."
A girl named Khadija Abbas recorded his Instagram story and posted it on Facebook with this caption and many people agreed with this girl. She said, "My profile always get raided when I speak against someone's problematic behaviour, the fans of celebrities thrash me. But it won't stop me from calling these people out who lose the basic essence of humanity after a little fame. Mooroo, a Pakistani YouTuber & comedian, always accredited for 'Creative humour' posted this story on Instagram last night which according to him is "Light Humour"! A conversation with the spider, which could've been quite hilarious was turned into jokes regarding something as serious & sensitive as Child Molestation! "I'm a Child molester anyway" "I will eat your children up".. Mr MOOROO forgot that what he deems as Joke, has left many Zainabs, Farishtas & Abdullahs ACTUALLY consumed at the hands of lustful beasts! Mothers have gone insane when they witness the bodies of the piece of their hearts lying in dumpsters because SOME MAN couldn't control his 5 minutes worth of lust. Those families NEVER recover! Those children Die a torturous death! CHILD MOLESTATION & RAPE ARE NO JOKES!! Masoom bachon ko kuchal kar kooray k dhair mein phaink diya jaata hai, unn maon k bachay jo maaen unko kaanta tak nahi chubhnay deti!! Imagine a victim hearing this..
Read: Imran Ashraf is all Praise for Co-Star Iqra Aziz
ALSO, he then posted a Snapchat story saying "If this spider lays eggs in my brain & I become a rapist, then?" I am sick to the core! After Yasir Hussain, this guy also lost all my respect! Aisay logon ko fame detay hein hum? Idealize kartay hein? Sharam se doob marnay ka makaam hai! Humaray bachon ki laashon par inko apni comedy karni hai! Shame!"
We do understand that it is Mooroo's personal matter but on the other hand, it's really important that celebrities or anyone who is followed by the masses should understand the sensitivity of child abuse as this is one of the hot topics and the big issue of our country these days. We should make people aware of this issue rather than making fun of it.