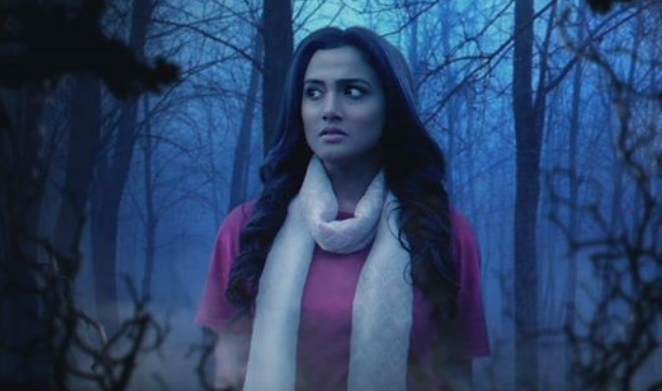 'Kataksha' is all ready to hit the big screens on June 21 and so the trailer is now out...

Kataksha is all ready to hit the big screens on June 21 and so the trailer is now out. As Pakistani cinema doesn't produce a lot of horror movies or we must say no horror film has been produced for the longest period of time, Kataksha is surely going to attract a good amount of audience.
Read: The First Teaser of Horror Flick Kataksha is Out
Abu Alaiha, the Director and Writer of the film, has laid his hands on one of the most unexplored genres in Pakistani Cinema. The film features a cast with the majority of newcomers including Kiran Tabeer, Nimra Shahid, Mubeen Gabol and Kasim Khan whereas the much-admired actor, Saleem Meraj's face remains prominent in the film's trailer.
The psychological trailer doesn't reveal much of the story but it shows a group of friends traveling together to the famous Katas Raj Temples. Saleem Meraj is seen in the role of a mysterious driver who alerts the group of friends about the haunted place they are visiting.
The 2-minute trailer shows the story of four friends and them entering the haunted place but halfway through, the trailer becomes really intense! A black shadow runs from here and there all around the temple where the friends are staying. In the darkness of night, it haunts the visitors and their expressions show how scared they are. The music used in the background makes the scenes spine-chilling and the exchange of dialogues between the cast is remarkable.
The historic Katas Raj Temples have previously been used for various shot locations but this time they are the backdrop of a horror film and they are sure are doing justice!
If you are a horror movies lover you need to mark your calendar for 21st June! The movie will surely give people a spine-chilling sensation and experience when it runs in the dark cinemas!