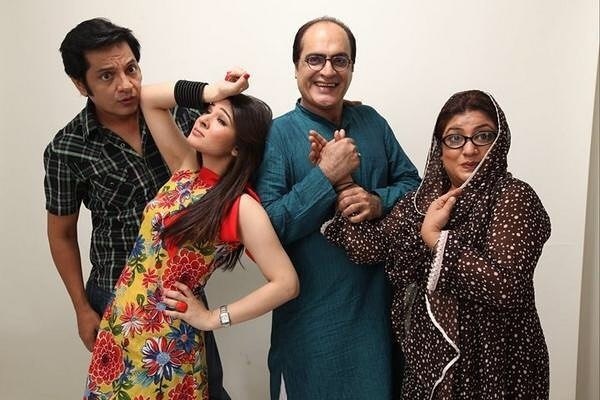 'Bulbulay' is coming back from this Eid to fulfill all your laughter cravings...

Bulbulay is coming back from this Eid to fulfill all your laughter cravings. The entire main cast including Ayesha Omar, Nabeel, Hina Dilpazir, and Mehmood Aslam has returned for the revival of this classic Pakistani sit-com. If you think you had had enough of the shenanigans of this classic, cringe-inducing comedic brilliance, then you are in for one hell of a ride.
The brilliant portrayal of these silly characters by the stellar cast definitely turned this regular sit-com in Pakistan's most favorite and highly appraised comedic masterpiece. We cannot wait to see these stars in action once again!
If you aren't coming back for anything else, you gotta come back for Momo! The Joey-esque potential of this character set the bar pretty high for hilarious silliness all those years ago. Watching Hina Dilpazir morph into this silly character would be too nostalgic to miss. MOMO IS BACK!
Bulbulay had managed to bring the characterization of women in dramas up a notch. Though, none of the portrayals of women on our television are completely unproblematic, but how often do you see two headstrong women dominating their respective husbands in the same household? Never ceases to make us laugh. You go Momo and Khubsurat!
Read: BOL TV Restrained by Court to Broadcast Bulbulay!
Watching this eccentric family take on hilarious challenges every day in their own hilarious way will definitely become a highlight of our days. The perfect expressions paired with the hilarious dialogues would be too good to miss! Can you tell we are really excited?