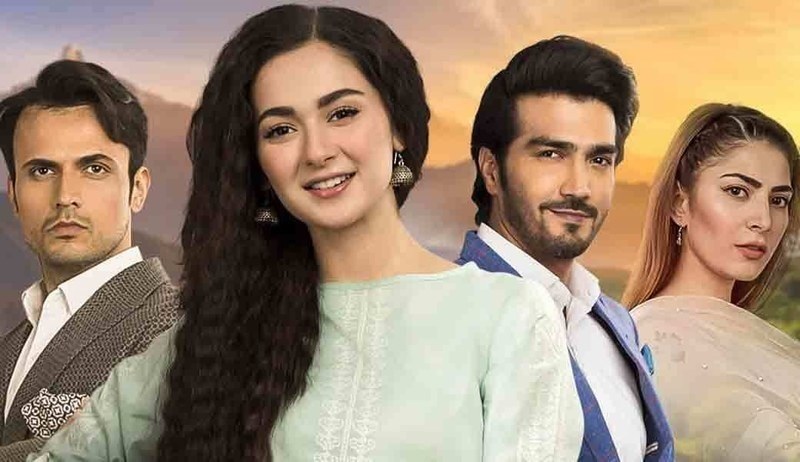 Naimal Khawar and Areeba Shahood were the only actors who succeeded in striking the viewers' empathy...

The word "Anaa" means ego, and this drama serial "Anaa", that airs on HUM Tv is nothing but that. Of course, love seems to be battling to overpower it, but ego always comes in between. Whether it is the "Anaa" that separates the two families because of an age-old feud, or "Anaa" that had separated Areesh and Daneen or the only valid "Anaa" i.e self-respect of Izza, this drama is drenched in it, thoroughly.
Of course, in some instances, as in this episode, it becomes too overwhelming, and not the dialogues, nor the acting of Shamyl Khan, in this case, can convince the viewer of the authenticity. We find Ghazanfar (Shamyl Khan), Areesh's father pressurizing the whole family to make the marriage between his daughter, Nashwa and Altamash possible. He just comes out as an over-grown child throwing a tantrum to get what he wants. The fact that Altamash isn't the least bit interested in Nashwa doesn't matter at all.
The love between Areesh and Hania had never truly died, and now that Areesh has woken up from his slumber after both are married elsewhere, the future of their love seems nothing but confused. Areesh can't seem to decide which one to choose – Ania or Daneen? While he is definitely in love with Daneen, he seems to be warming up to Ania as well, seeing how she sits up and desperately prays for his attention, and defends him in situations when he is cornered. He puts up the excuse that Daneen herself has asked him to take care of Ania, but that only comes out as a weak and lame one. Still, Daneen continues to reciprocate his feelings. Of course, when you have an abusive and a self-absorbed husband, wouldn't it be hard to be attracted to your once-upon-a-time lover?
The only shining stars standing out in this episode were Izza (Naimal Khawar) and Ania (Areeba Shahood) who strike empathy in the viewer with their convincing acting. You feel for Ania when she sits and pleads desperately for Areesh's love, while in prayer.
Read: HIP Reviews Anaa Episode 11: Areeba Shahood is a New Star of the Tinseltown
Similarly, you feel like cheering for Izza, for boldly standing up against her mother, as she persists in putting her in embarrassing situations in front of Altamash, and the rest of the family. The situations between the star-couple Altamash and Izza still do continue, though, much to the viewers' delight. How this story will further unfold, the audience will have to wait to find out. So until next Sunday…