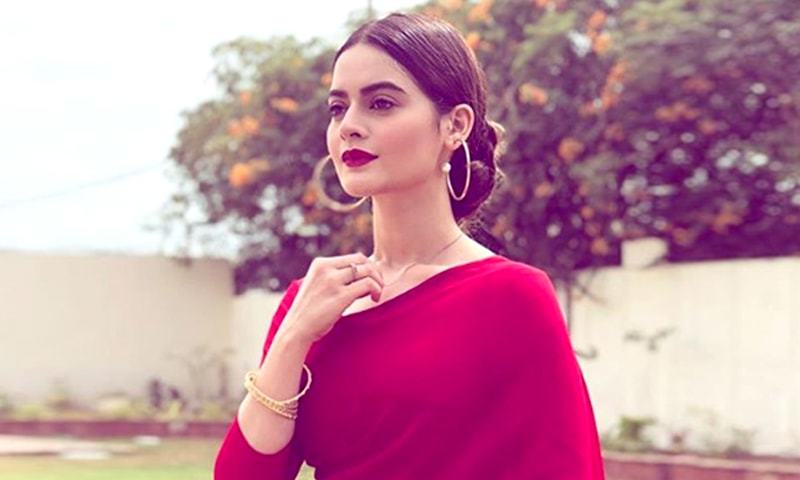 A heart-warming inspirational drama serial can be a good substitute for a session with a therapist, especially when comes to family problems. Every play sends its own message to capture its essence, and who knows maybe it'll help you make a difficult decision or prevent you from taking the wrong step.
Upcoming drama serial 'Hasad' tends to be a prime example of the dark side of jealousy and why this phenomenon is evidence of deficit. The subject pushes the envelope by tackling the intricate hurdles of relationships. The star cast includes Minal Khan, Shehroz Sabzwari, Noor Hassan, Saba Faisal, Arij Fatima and Ayaz Sammo amongst others.
We at HIP got in touch with the lead protagonist Minal to know more about the project
Speaking about the plot and character, Minal said: "The play is all about Hasad (jealousy) and how it affects an individual's personality and the existence of evil eye that eventually destroys one's life. The name of my character is Naintara who is married at a very young age; it's a sensitive tale about the consequences of jealousy and scarifies she makes in life. She has strong faith in Allah and believes that tough time will eventually fade off one day. Naintara is very close to my heart; her strength inspires me a lot. I could feel the pain and agony of what she must have gone through; I pray that no one should face such hardships ever in life and that's the message we aim to deliver".
Minal said Hasad is special because: "I said no to a couple of projects and instantly choose Hasad because of the fabulous script; I haven't portrayed such a beautifully crafted character before, it has all the positive vibes, besides the cast, director (Aabis Raza) and (Big Bang Entertainment) productions that comes up with unique ideas, so yeah, it's my best project till date".
She further added: "I really want the audience not to skip Hasad; it's different as I haven't attempted such a genre before and most importantly I have given it my best. I have really worked hard and the teasers are already being appreciated by the audience".
Read: Teasers of 'Hasad' Will Leave You Intrigued
Hasad will air after Eid on ARY Digital.