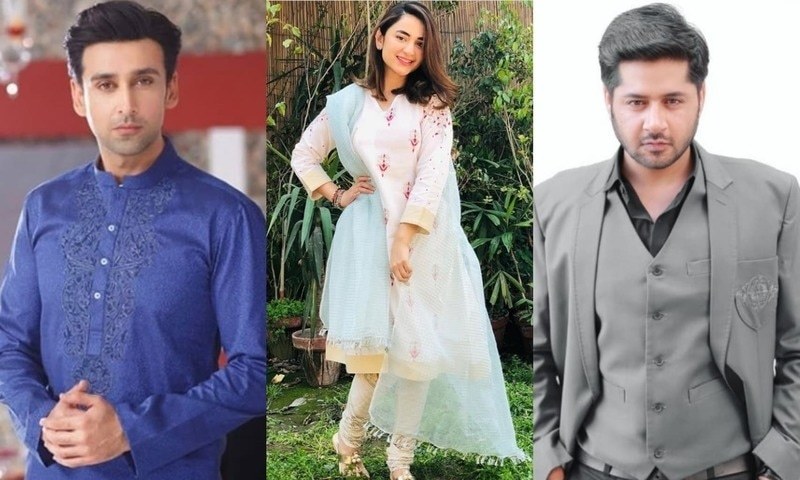 Penned down by Zafar Miraj, a serial based on rape and feudal system of the country, Inkaar together with aced actors, brilliant direction and highly enjoyed by the viewers is a must watch.
The serial revolves around Hajra (Yumna Zaidi) a university going girl who fell for Rehan Chaudhary (Imran Ashraf) but was lucky enough to escape a rape attempt by him. This incident made Hajra lose all her self-confidence and give up on her studies. In the course of time when Hajra left her education, her university mate Shaayan (Sami Khan) sent a proposal for her, which was accepted by Hajra after her telling Shaayan about her past, Rehan made a re-entry in the serial by disclosing him being a friend of Shaayan, but the latter handled the matter efficiently consequently the couple got engaged.
The Hajra-Shaayan engagement was unacceptable for Rehan. He put every effort to end their relationship but was unsuccessful, and his interference made the couple wanting to get married soon. Rehan on knowing he failed decided to have a direct conversation with Hajra at the parlour but an Inkaar, yet again made him aggrieved resulting him in striking Hajra with scissors.
In the hospital, Hajra told her father everything about her relationship with Rehan, her father considering this as a mistake forgave her, but her mother was furious, Rehan's family wanted to end the matter by giving money, and convinced Shayan's father to end this case, he falsely told Shaayan, who was out to take a revenge form Rehan that Hajra's family have taken the money to end the case.
Read: HIP Reviews Inkaar Episode 10: Sami Remained in the Spotlight with His Intense Performance!
Episode 13 that aired on Monday was anticipated to know Shaayan's reaction about the allegations on Hajra by his father and reaction of latter's brother after knowing the truth about Rehan Chaudhary. The episode comprises of the strong bond shared between a father and a daughter, plus the reality of a society where money buys everything, and those who are not selling their beliefs are considered fools. Profound dialogues along with perfect performance, the episode embraces emotions.
About the acting performances, Rehan Sheikh is phenomenal as a helpless yet fighting father while Sami Khan was spot-on with his aggressive performance, his expressions along his dialogues delivery was intense.
The episode gave us the idea of how difficult this truth prevailing war will be, but will Hafiz Sahab remain intact on his decision or family and societal pressure will end this struggle, besides what will Shayan do, All this will uncover in upcoming episodes of Inkaar on HUM Tv every Monday at 8 pm.