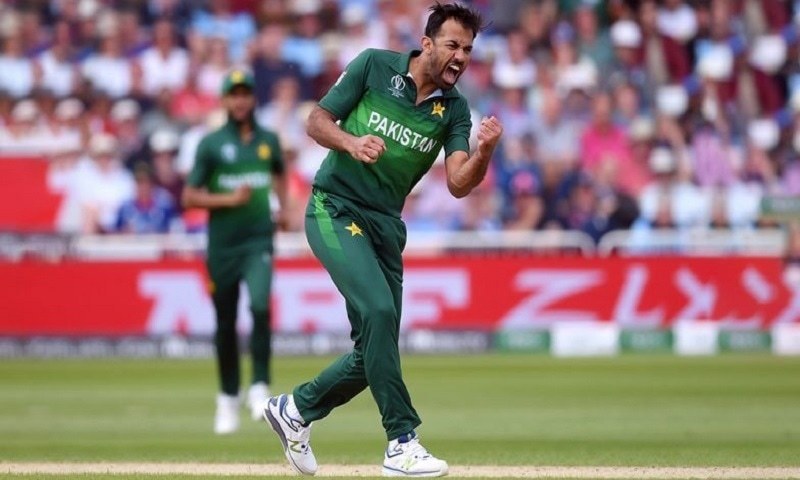 The win should quell any disquiet in the dressing room...

It was quite telling that just after Wahab Riaz had the last ball, which was a formality there weren't wide celebrations. Sarfaraz had a look of steely determination, which you don't associate it with him too often. The team didn't rush towards one and other, it was a euphoric victory. It was a look of the team which said we always believed that we are good enough to surmount this challenge.
Sure, it took an outstanding performance from senior members and a top class bowling performance to win the game. But Pakistan certainly has more in the tank. More in terms of their run scoring. Fakhar Zaman and Asif Ali, the two players the team management puts an onus on to score quick runs, weren't the many stays on the innings. Fakhar Zaman although was pivotal in fading last match's memory, got a little stuck against Moeen Ali. Asif's role is a difficult one to execute and he comes off every time. Had either of them fired, Pakistan could have reached closer to that elusive 400 mark!
Read: Pakistan Hit R-O-C-K-B-O-T-T-O-M
Pakistan could certainly field better, giving away at least 3 chances (or half chance in case of Sarfaraz's miss) to England. Given how the other batsmen barring Buttler struggled against spin, Root's early wicket could have made things easier for Pakistan. Sarfaraz also missed a trick by not having a slip early for Buttler.
Perhaps, it was with the ball that Pakistan was close to perfect. Amir, Shadab, Hafeez, Malik and slightly over looked Hasan Ali were quite disciplined. It was Wahab Riaz the license to bowl attacking lengths and lines. Shadab Khan's return has brought energy to this side. However, more importantly, it has given the captain an option to rotate his bowlers as and when he pleasing. He isn't thinking of the death, as he has the option to bowl Shadab well into the 40-50 over phase.
Team Pakistan shouldn't consider this an upset. This is a half decent side, with quality options in most areas. If Pakistan continues their efficiency with the ball and further maximize their batting and fielding resources, it would certainly be a force to be reckoned with in the upcoming games.