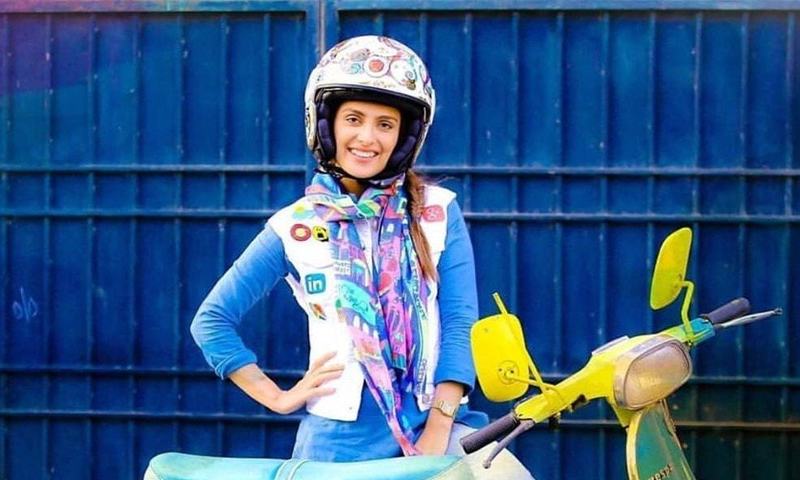 Ayeza Khan doesn't need any introduction when it comes to her acting skills and this time it's Vespa Girl...

Ayeza Khan doesn't need any introduction when it comes to her acting skills. She has always been a household name, with her versatility and character choices her dramas always prove to be exceptional. This Eid, she is coming back on our screens with the telefilm Vespa Girl that revolves around the story of a girl who drives her father's Vespa after he has passed away.
Co-starring the brilliant Shahzad Sheikh, Vespa Girl will hit your Tv screens the second day of Eid. Ayeza Khan plays Nadia, a headstrong and confident girl who is being ostracized after choosing to ride her father's Vespa, as expected in a desi society. She looks quirky and fun, and definitely not one to be messed with.
The cutesy telefilm is filled with everything you'd ask from a rom-com; whimsical situations, charming meet-cutes, comedic action sequences, and sassy one-liners.
The new teasers feature Ayeza Khan as she is riding around town on her Vespa unafraid and ready to take on anyone who comes her way. Shahzad Khan plays Asim, who seems to be in the wrong place at the wrong time as he becomes the helpless target of Nadia's wrath. Nadia, being the kind of person she is looks unbothered and goes on her way. Though, from the looks of it, Asim and Nadia are going to fall for each other.
Vespa Girl looks like the perfect way to unwind from the long day of Eid. Having witnessed Shahzad Sheikh and Ayeza Khan's on-screen chemistry before, our hopes are high from this fun script and their performances!