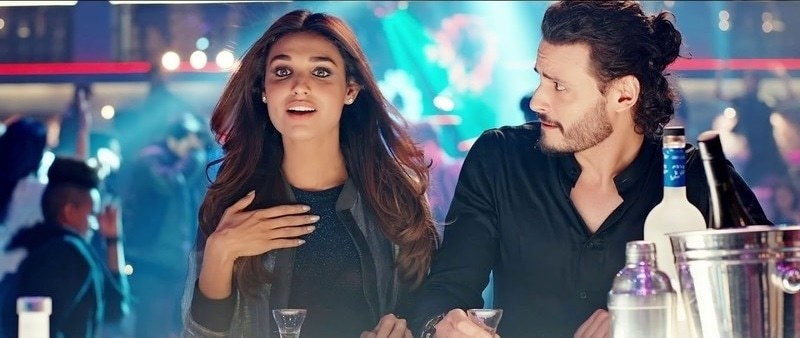 The song Khilti Kali from Baaji has an ultimate 90's feel...

Did you know the actor Osman Khalid Butt can rap? If you weren't aware, now you will know, with the single Khilti Kali from the upcoming film Baaji.
We first saw the first glimpse of this actor's talent in the Lux Style Awards, when Mahira Khan and Osman Khalid Butt had a face-off rapping battle. That was a delight, with an obvious humorous tinge.
The same can be said about the rest of the song. With a bit of jingle and music that makes you want to groove, the song has a bit of the 90's Nazia Hassan feel, with, of course, a contemporary beat. Zeb Bangash has hit the right cord, with her vocals.
Here in the song, Khilti Kalli, the rapping is bound to make your jaw drop.
However, even though the song is catchy and is bound to be that one song, you'll find yourself singing to yourself (and not to mention dancing too), the chorus of the song seems a bit ill-fitted – almost like the songwriter was trying too hard. It's hard to ignore the Indian influence in it. But one could say that's hard to avoid with the preference of the audiences.
Read: HIP Exclusive: Shameera is a Role of a Lifetime! Meera Speaks About her Comeback Film 'Baaji'
Khilti Kali, though, has fun lyrics, and an equally matchable beat and the video had dance moves you'll want to copy. So, if this song becomes the song you hear at ever Mehndi or Shendi, one wouldn't be too surprised. In fact, one would definitely find oneself guilty of enjoying this single. And if the single is appealing that much to the audience, then we can only naturally expect a lot from the movie, Baaji.