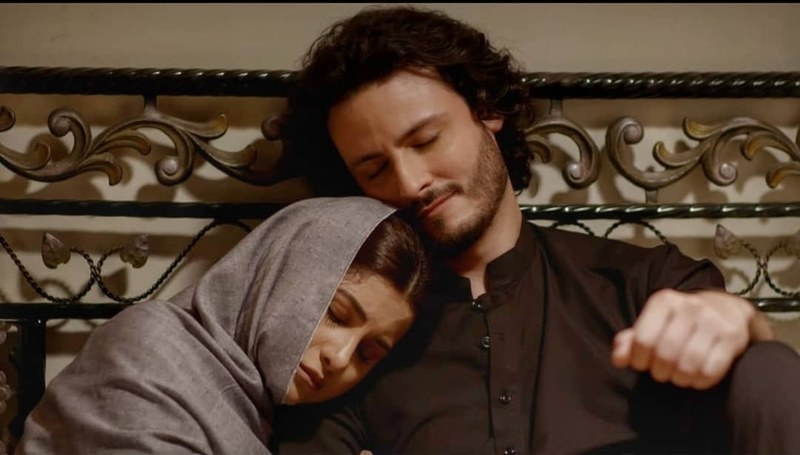 Surkh Chandni is all set to air from June 11 and we cannot wait for it to air already! Directed by Shahid Shafaat and...

Surkh Chandni is all set to air from June 11 and we cannot wait for it to air already! Directed by Shahid Shafaat and produced by Samina Humayun Saeed and Sana Shahnawaz, the story is dedicated to the acid attack survivors. The story revolves around three lead faces: Osman Khalid Butt, Sohai Ali Abro and Mansha Pasha. Here are 5 reasons why we cannot wait to watch Surkh Chandi:
The story and the theme
Surkh Chandni is bringing a sensitive issue under consideration. It highlights the growing social problem of a rising number of acid attacks in the country. "Surkh Chandni is dedicated to the indomitable spirit of acid attack survivors," says Osman Khalid Butt. Pakistani drama industry has highlighted a number of social issues in the country but this particular issue remained untouched. All that's knows about the story is that an acid attack survivor speaks up against the torture that's done to her and it also emphasizes on the legislation of acid and burns crime bills.
The Cast
The lead roles of the drama are Osman Khalid Butt, Sohai and Mansha Pasha where Sohai plays the role of an acid survivor and Osman plays the role of Sohai's love interest. Mansha made a statement that her character is somebody who causes an acid attack. Mansha doesn't usually take up such negative roles and through this drama, it's shown that men and women can both be equally involved causing the acid attack. Other Cast members include Asad Siddiqui, Lubna Aslam, and Gul-e-Rana.
Osman Khalid Butt and Sohai are pairing up for the first time
We are very excited to see Osman and Sohai together in a drama. They haven't paired up before so this will be interesting to watch. Moreover, Osman doesn't take many projects or roles so we are eager to see how the Balu Mahi star performs!
Sohai is returning back to dramas after a long time
Sohai has been a spectacular star on the big screen and her movie Motorcycle Girl has been a part of the discussion but Sohai has not made an appearance on the small screen for a very long time and now she's finally coming back with a bang with an outstanding role!
The Teasers and Trailer
A goofy romance between Sohai and Osman can be seen in the teaser. Some promising dialogues between the two are surely going to melt your heart. Sohai is also seen as a bride whose world later shatters down by an acid attack. She is isolated from the world and not allowed to socialize. What she goes through next is bone-chilling and just too sad to imagine what a real victim feels like.