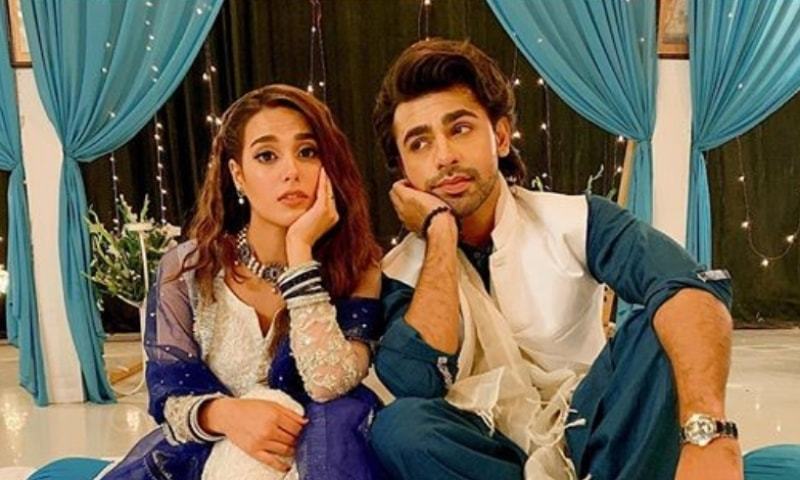 Written by Saima Chaudhry and directed by Ahson Talish, together the duo kept us glued to the small screen every night.

Ever since we had heard that Suno Chanda was coming back this year with a second season we for one were over the moon about it as last year Farhan Saeed and Iqra Aziz kept us glued to the screen from beginning till the end with their brilliant portrayal of Arsal and Ajiya. So with the second season having begun and ended last night, one thing which left us a bit disappointed was the storyline for the above-mentioned characters as we felt their situation was dragged unnecessarily and not really needed to be added at all.
Written by Saima Akram Chaudhry, one thing which we must compliment her on is that she kept the wit in the drama alive through characters like Shahana (Nadia Afgan), Pari (Arjumand Rahim), Jalal (Adnan Shah Tipu) and of course Mithoo played by Raza Talish.
Directed by Ahsan Talish, he is indeed a master at what he does and his plays are always a delight to watch but one complain which we have is that if they are back with a season 3 then please restrict the amount of screen time given to the sponsors of the drama as seeing Oppo and Al-Karam along with Candi Biscuit being thrown in a scene without any reason at all did become annoying at times and broke the tempo of the play.
Read: HIP Reviews Suno Chanda 2: Nadia, Raza, and Arjumand Make Every Episode Worth Watching Every Night
Coming back to the story, as we said above the drama has finally come to an end with a wedding between the sweetest couple namely Maina ( Sabeena Farooq) and Mithoo which also saw the entrance of Sherry and Kinza who are about to become parents as well as Billo (Mizna Waqas), Joji (Ali Safina) and his mother.
Talking about the final episode we felt it was stretched a bit too much especially the scene where all the characters were making their entry in to the hall for the wedding and that was the point where we thought where on earth do the guests stand in line and welcome the family like that whose wedding function it is?
But despite few glitches, this time around, Suno Chanda 2 is a beautiful thought of comedy which is a welcoming change as it shows a household which tackles the toughest of times with humor and an open heart as well as show that through dialogues all matters are indeed resolved.
If we talk about the performances than Iqra Aziz was the only disappointing one this time around as her acting was often over the top and it seemed like she was trying too hard to recreate Ajiya - a character she played last time with ease. Farhan Saeed fits perfectly as Arsal and his Punjabi dialogue scenes with his mother Shahana cracked us up every time. With Arjumand Rahim and Raza Talish making an entry this time the duo honestly kept the drama alive till the end and we hope to see these gorgeous set of actors back in a play soon.
So will we miss seeing Suno Chanda 2 every night? Most definitely as it was a play which made us laugh out loud after a hectic day and made us realize that laughter is indeed the best medicine.