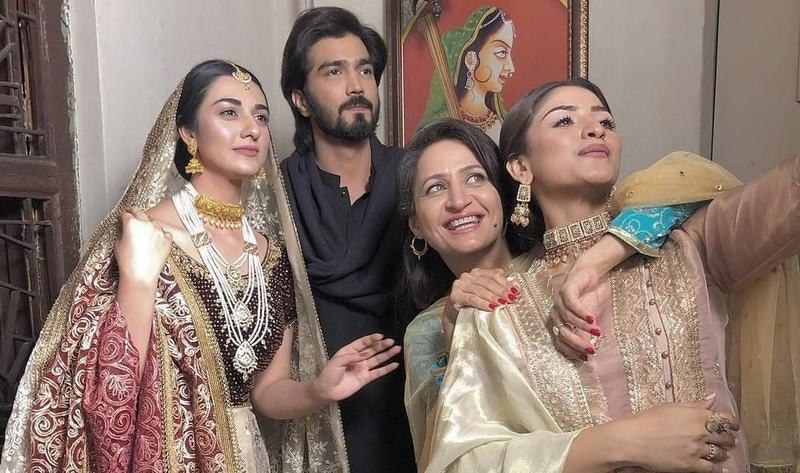 With Deewar e Shab airing from 8th June, here is why we anticipate Iqbal Hussain's directorial...

With Deewar e Shab airing from 8th June, here is why we anticipate Iqbal Hussain's directorial,
The hit serial Rajha Ranjha Kardi coming to an end, another intoxicating serial by MD Productions is all set to replace it. Based on Aliya Bukhari's novel of the same name, Deewar e Shab is all set to hit our screens from Saturday here is why we can't wait to see it.
Period Drama
Dramas based on this genre are always anticipated by the audience, be it Daastan, Aangan or Deewar e Shab, their trailers only have made us drooling over it, and the attire of celebrities in the teasers have surely made us waiting for the show.
Aliya Buhari's Inscription
HUM Tv has aired dramas penned down by Aliya before, Mere Qatil Mere Dildar, Khamoshi, Dil-e-Muztar are some of the super hit serials by her, but a serial having a genre of period drama will be something new by Aliya.
Stellar Cast
Bushra Ansari, Asma Abbas, Zara Noor Abbas, Shehzad Sheikh, Sarah Khan, Shahroz Sabzwari, Mohsin Abbas Haider and other packages of talent together in a serial is heavenly for drama lovers nationwide. A serial comprising of such gems is surely something to look for.
Celebrity Relatives Together For The First Time
Shahroz Sabzwari and Shahzad Sheikh, the sons of Royals of the Pakistani entertainment industry and the cousins who have proved their metal from the performance will be seen together for the first time in a play.
Read: Shahzad Sheikh and Shahroz Sabzwari to star together in Deewar-e-Shab
Zara Noor Abbas along her mother and Khala (maternal Aunt) is featuring too for the very first time together in Deewar e Shab.
Zara Noor Abbas In A Different Character
Zara Noor Abbas is the recent sensation who has only featured in four serials till date, but all her characters from Khamoshi to Qaid depicts sympathetic, poor soul but from the teasers of Deewar e Shab, she seems a rebel and In that case, we will love to see Zara in this different role.
With the serial airing this Saturday, we wish the team of Deewar e Shab All the best, and we hope to see something amazing every Saturday on Hum Tv.