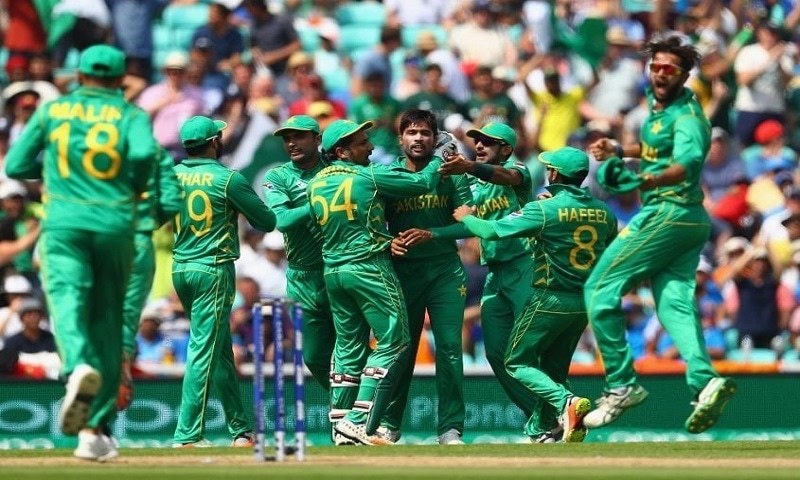 With rain around toss might also become crucial...

Pakistan Cricket, one minute down next minute up. This beautifully encapsulating line is quite overused in the context of Pakistan cricket. But Pakistan's World Cup is a perfect illustration of the quote. The team with the lowest total suddenly scored the highest score, against the World's number 1 side. What happened? Mercurial Pakistan or a better representation of their true skill set? Perhaps it is closer to the latter.
The 340 odd runs Pakistan scored without a large contribution from their chief strikers Fakhar Zaman and Asif Ali. Wickets have gone to Amir and Wahab but Shadab's inclusion has made a world of a difference. This is a decent enough team at full strength and especially when the team management reads the pitch well enough.
Read: Can Pakistan Build on Their Victory Against England?
So, what is the store of Sri Lanka? It does seem like the weather will wash away the hopes of continued Pakistan dominance. It could potentially mean loss of an important point against a side, team Pakistan would certainly start as favorites. Bringing Imad back might be a decent idea if rain is around and the game is shortened. He might be more effective as Shadab Khan might find it difficult to grip the ball.
Sri Lanka will try bowling short. But unlike the West Indies, the pacers are unlikely to hit 140 kph mark. Their range might be from 125 kph to 135 kph. If its overcast and Sri Lanka try to bounce Pakistan out, it may play into the hands of the batsmen.
Let's hope we get a full game and the off again, on again fiasco bore us and the players.