Sami Khan has made a steady rise becoming one of the most distinctive and trusted actors of Pakistan...

Arguably one of the finest talents in the industry, Sami Khan has made a steady rise becoming one of the most distinctive and trusted actors of Pakistan. The talented actor is on a roll, basking in the success of his recent Eid release Wrong No 2; Khan is all excited being part of Khalil-ur-Rehman Qamar's magnum opus 'Kaaf Kangna'. The film is a cross-border love story with an ensemble cast that includes Ayesha Omar, Eshal Fayyaz, Fizza Ali, Sajid Hassan, Aabi Khan, and Rashid Mehmood. It also features Neelam Muneer in a special song.
Speaking exclusively to HIP, Khan shared interesting details about the film.
HIP: What is different about Kaaf Kangna? What should the audience expect from a cross border love story?
Sami Khan: Kaaf Kangna is an intense love story with a patriotic flavor; beautifully written and directed by Khalil-ur-Rehman Qamar. I am sure no actor can say no to Khalil Sahab, I was lucky enough to get the bag the title role. It's an emotional saga with powerful dialogues and superb performances; as they say 'content is king' the audience will surely get to see a good film.
HIP: How would you describe Khalil-ur-Rehman Qamar in one word?
SK: It's really difficult to describe him in one word (smiles) I would say Khalil Sahab is a true magician and a blessed writer. It's a great achievement for me to work with an institution like him. He brings out a creatively-enriching feeling in me as an actor. The way he pushes and challenges you really helped me as an actor to learn. I connected with him very organically and we worked with mutual understanding.
HIP: Khalil-ur-Rehman has a reputation of being a tough master on set. What's like being involved with that and working with him?
SK: I think any person who is honest and committed with his work prefers the entire unit to follow his way of executing work. Khalil Sahab is honest therefore doesn't keep anything in heart; he is very clear about work ethics. He is senior and has earned the position to be a tough master on set; he can be extremely tough with unprofessional people but for the most part, he is full of knowledge and expertise, he knows his script, characters and most importantly, his craft. He is very caring as long as actors come prepared on set.
HIP: How was it working with Eshal and Ayesha?
SK: It was great working with both the leading ladies; there are two parallel tracks in the film; Ayesha plays a Pakistani and Eshal is the Indian girl. I must say debutante Eshal has really worked hard and her efforts will surely make the audience fall in love with her character. Lahore is Ayesha's native town, therefore she was well aware of the nuances of her character and that too has translated well on screen.
HIP: One of the core ingredients of a romantic film is music. Tell us about it?
SK: Yes! One of the major highlights of the film is the music by Sahir Ali Bagga. I personally love the music of Kaaf Kangna. It comprises of songs by Rahat Fateh Ali Khan, Shafqat Amanat Ali, Arif Lohar, Farhan Saeed, Jabbar Abbas, Aima Baig to give a vibrant palette to the music album.
HIP: Did Urwa Hocane's exit affect the film?
SK: Yes, initially it did to an extent but the captain of the ship made sure that everything is at the right place; it was his call and we trusted him completely.
HIP: What's the status of the film? Is the shooting completed, when is the trailer coming out?
SK: The film is complete Alhamdulillah; the post-production of the film is being done in Thailand. The trailer is out and we will surprise you Inshallah on Eid-ul-Azha. Check out the official trailer here:
Trailer Review:
Khalil-ur-Rahman's romantic drama narrates the tale of two cross border lovers with importance on how feelings and relationships exist in both countries. The trailer of Rehman's directorial debut sets the perfect scenario for an audience waiting for an intense love story. Khalil right away introduces the lead pair (Ali Mustafa) Sami Khan and (Kangna) Eshal Fayyaz madly in love with each other. Without a surprise, their relationship is disapproved and the conflict begins.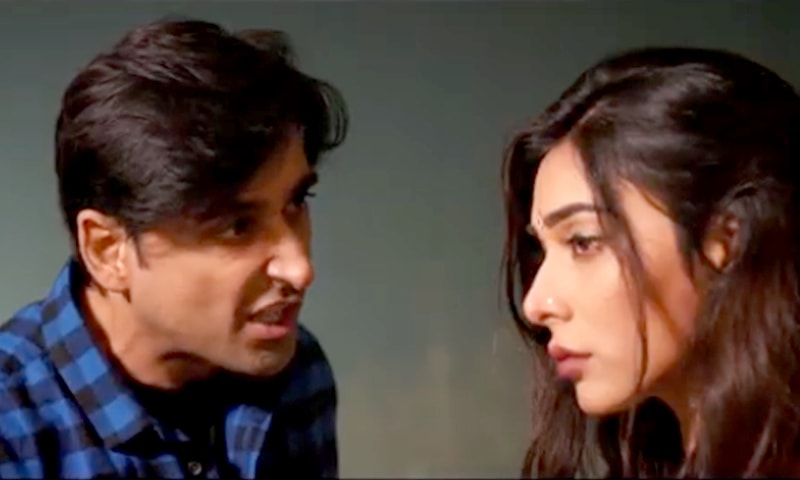 The close to (two and a half minute video) is packed with beautifully written and well-delivered dialogues. Sami Khan, as usual, is in full form, debutante Eshal looks confident. One complaint we have from the trailer is that we got to see a blink and a miss appearance of (Gulnaz) Ayesha Omar. The buildup and tempo is consistent; the graph steadily climbs with the presence of Fiza Ali who seems to deliver a fine performance. The background score and action sequences further whip up an appetite for the film.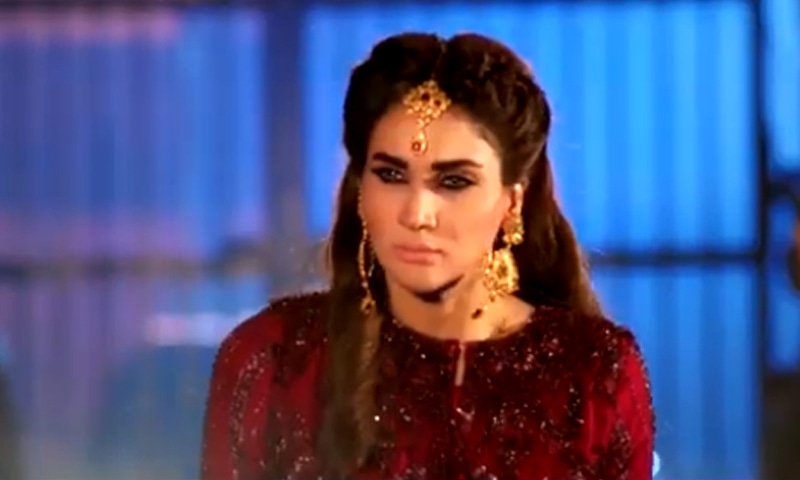 Adding more spice, we also see Neelam Muneer raising the temperature as she showcases some killer moves in a special song.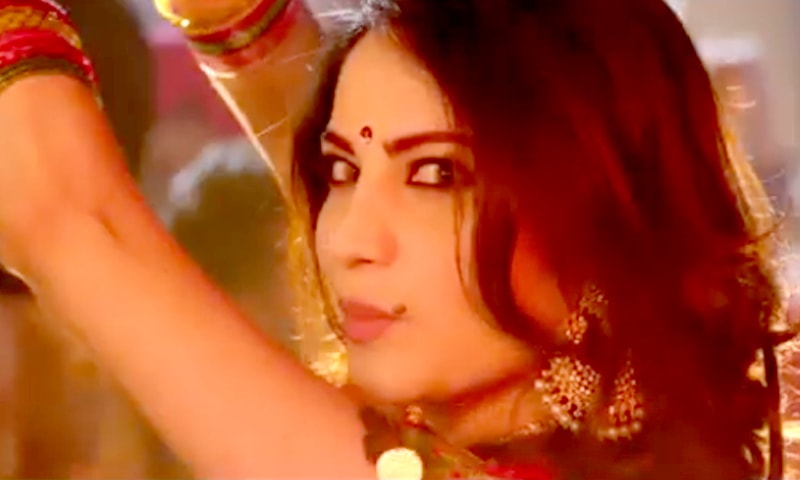 It seems that Eid-ul-Azha 2019 would be super busy for movie buffs in Pakistan, Why? Apart from performing Eid rituals, people would be rushing towards cinema as the maximum number of films are releasing. Kaaf Kangna is the latest contender to join the list. What are your views on the trailer? Do let us know in the comments section below.