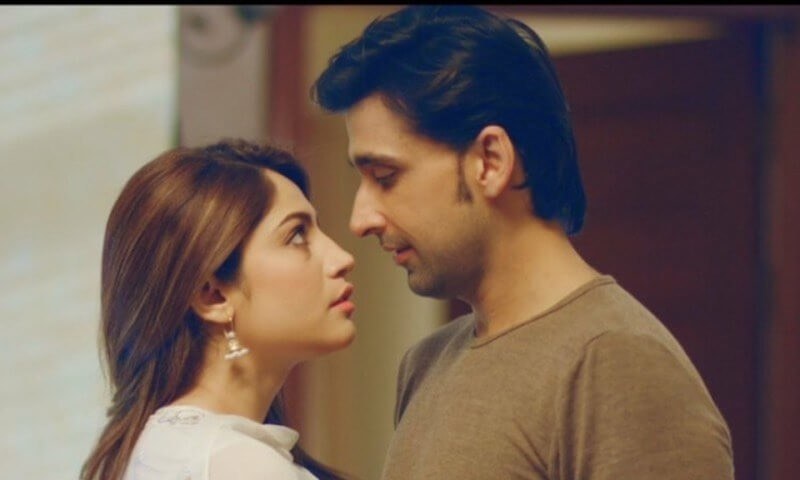 The performances and dialogues will keep you hooked till the very end...

In films where the focus is on jovial exuberance, it is imperative that the audiences rejoice particular scenes. The story neither the characters will stay with you for long. So either through cunning dialogues or situations, the director has to make an impact. Director Yasir Nawaz has certainly managed to do so with Wrong Number 2. For starters, this film has achieved what most Pakistani films don't. It hasn't given away the whole premise in the trailer. You come in expecting a linear storyline of what you have been fed via the trailer. But it takes in a different direction. It is an entertaining film, with a decent morale campus especially in the 1st half.
The focus here is on the plot and not particular characters. Mehboob Alam (Yasir Nawaz) and (Masooma) Sana Fakhar are a lower middle-class couple with two, grappling for money as their daughter faces a critical illness. There is your emotional hook. Yasir Nawaz as a morally upright father is impressive. The emotional part is not overdone to have an impact on the comedy side of it. Yasir plays this role subtly, expressing the desperation of a father under stress. Sana looks slightly aloof in some scenes but it not disconcerting. The duo gets some extremely well-directed scenes. Watch out for the 'rishwat', 'kachra' and 'dosri shadi scene'.
Gul Nawaz played by Javed Sheikh as an aspiring politician and Wazir Ali (Mahmood Aslam) playing his PA have their moments. The chemistry between the two is excellent. It did seem like in the trailer that racist stereotypes are being played but in the film, the director largely refrains from going in that direction. Credit to both veteran actors, who never lose their 'accents' either. And also Javed Sheikh plays the father of Zoya (Neelum Munir) and Omer (Sami Khan) plays the son of Mahmood Aslam.
Read: 'Chhalawa' Features Good Performances by Zara Noor and Asad Siddiqui, But is That Enough?
Obviously, this leads to problems and comic situations. Neelum Munir looks resplendent as this dreamy and infantile girl. It's a role that suits her and she puts an earnest effort. However, Sami Khan is pretty stoic towards her, which seemed odd. The foundation of love is that it makes two unequal human beings, equal. In the film, one gets the feeling that Omer is obeying or reminding a superior, rather than his girlfriend. Whether that was on purpose or by accident, I can't say. However, it made Sami Khan's character pale.
There some cameos and extended cameos from Danish Nawaz, Shehnaz Pervaiz, Ahmed Hassan, Irfan Khoosat, Shafqat Cheema, and Ashraf Khan. Some work, others don't. But adding so many actors, meant the director had to give everyone some screen time. Which has certainly extended the length of the film?
The 1st is crisply edited, established characters and fast-paced. As opposed to the 2nd half, which gets convoluted and dragged. The emotional connect i.e. the sick child gets forgotten in all the drama. DOP Naeem Mustafa is effective in his methods, especially in the aforementioned scenes. While background score by Ahsan Ali Taj is slightly jarring at times but it sets well with the overall tone of the film.
Wrong Number 2 is a well-written film. The basis is similar to what we have seen in quite a few Indian films like Houseful etc. A few jokes are tone deaf but for a film aiming to cater to a mass audience, it might be just me who feels that way. However, Yasir Nawaz both as an actor and director has given emotional weight to the film.