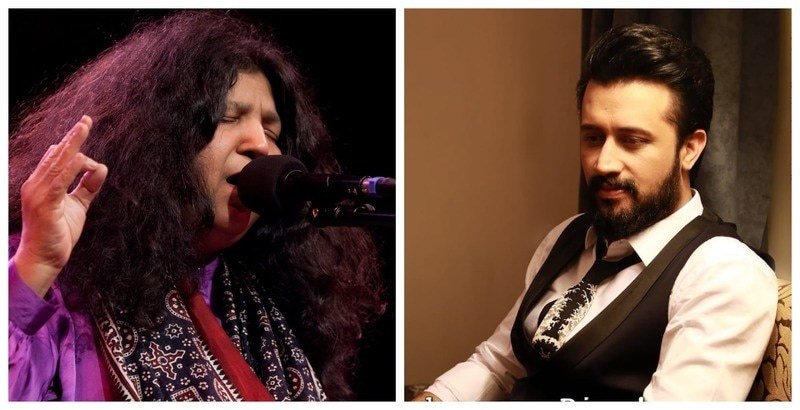 One thing which we love to do after a hectic day is put our feet up and enjoy some good music to ease the tension of the day away. With us having heard about how Abida Parveen and Atif Aslam were coming back again with a new track called Pardadari we naturally were thrilled as even today we hear their collaboration on Noor-e-Azal with great zeal so with the new track released on Eid all we can say is that the duo have not disappointed us one bit .
With Atif beginning the song with his soulful voice the song captures your attention right from the start as it talks about your connection with God in the most beautiful manner.
Read : Abida Parveen and Atif Aslam Collaborate on New Track "Pardadari"
One thing which we simply loved about Pardadari was the fact that equal importance was given to both stars who are huge in their own way.
Directed and produced by Sarang Latif, the balance which is kept between the background music and the vocals is quite commendable and the inclusion of the flute as well as the drums is an absolute delight to hear.
So with the weekend today, Pardadari is an ideal track to relax and worth listening for sure.