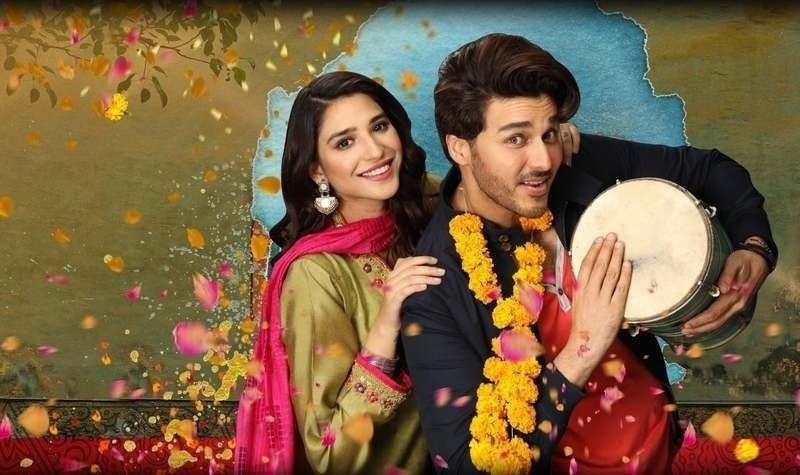 Supposed to air in Ramadan, we are finally going to be able to treat ourselves with this promising sitcom...

Perhaps it's the most awaited sitcom of the year. With trailers being released, the audience can barely hold itself back. Here's why we can hardly wait for it…
Ahsan Khan and Ramsha Khan in a comedy role!
Ahsan Khan is known to play rather serious and mighty powerful roles. Remember "Udaari"? He established himself as Imtiaz so well, that he won the best actor playing a negative role. After that drama, he appeared in a movie "Chupan Chupai" and then in "Aangan" (currently airing), but has mostly been immersed in production and has recently, hosting a Ramadan show. So, to see this superb actor back on screen is going to be a treat itself, but to see him break away from the norm and choose comedy, is definitely creating a greater hype.
Another actor, we have so far seen doing only rather serious roles is, Ramsha Khan. So, to say the cast is totally set to surprise us, wouldn't be far from the truth. We have seen her talent in other genres, and will now see it in a totally different light, and we can't wait to see how good she is in this comic role!
A Sitcom by Dr.Younis Butt
Remember Misfit, Family Front, Hum Sub-Umeed se hain? All these hit dramas and tv series were penned by the genius, Dr.Younis Butt. And "Shahrukh ki Saliyan"…yes, you guessed it, has been written by the same writer. And this is definitely one of the reasons why we can hardly wait for this sitcom to go on air!
A Mazhar Moin Direction
This sitcom is definitely a success combination when you have Mazhar Moin in on the project. "Qudoosi Sahab ki bewa" had appealed to audiences on many levels, and now "Shahrukh ki Saliyan", we are betting will do the same.
An Abdullah Kadwani and Asad Qureshi production
Under the banner of the 7th Sky Production, this drama seems to be well planned and thought of. Rarely have Abdullah Qadwani and Asad Qureshi disappointed as producers, which gives us another reason to be all the more excited!
A Stellar Cast
Besides, Ahsan Khan and Ramsha Khan, this drama is boasting a stellar cast. There are veteran actors like Saba Faisal, Javed Sheikh, Rehan Sheikh and Hina Khwaja Bayat on board.
This drama was supposed to release during Ramadan, and the delay is only creating more anticipation amongst the viewers. But you won't have to wait long since this long-awaited sitcom will go on air tonight at 8 p.m on HAR Pal GEO. Don't miss it, because we certainly won't!