The 'Punjab Nahi Jaungi' writer asserts his film is completely unlike any previous cross border romances...

The summer of 2019 is surely shaping up to be a very hot and happening one for the Pakistani film industry. Amidst a flurry of new releases announced recently, 'Kaaf Kangana' starring Sami Khan, Eshal Fayaz and Fiza Ali has managed to stir much curiosity around it. The film is renowned script-writer Khalil-ur-Rehman Qamar foray into film direction, after spending considerable time in the industry penning well-received films such as Punjab Nahi Jaungi, and had its trailer released recently.
HIP spoke with Khalil-ur-Rehman Sahib about the high on drama cross border love story. The trailer did not reveal much about the film's storyline besides making the cross-border angle apparent. "The film is an intense and incomplete love story of 1947 that will be completed in 2019," he replied, choosing to remain tight-lipped when asked about more details about the film's plot, adding "At this stage that is all we can reveal." He further revealed, "We will be heading to Bangkok in a few days to complete the film's post-production work, following which we plan to release the film on Eid-ul-Azha."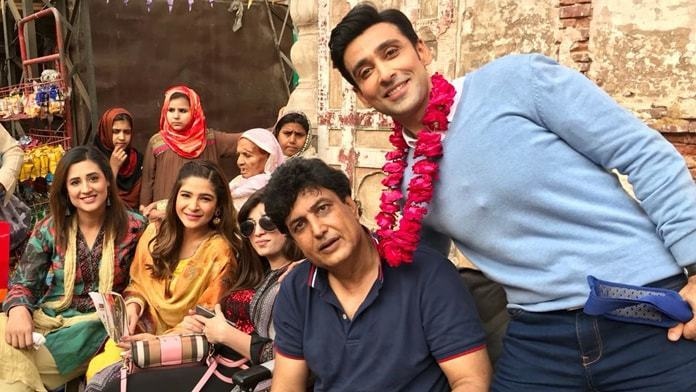 The trailer of the film left many intrigued with its cross border romance angle, which has been witnessed in the past in Pakistani cinema, and also across the border. Khalil-ur-Rehman very emphatically stated "Kaaf Kangana has nothing to do at all with previous films dealing with India-Pakistan love stories. Moreover, although we have touched upon patriotism and nationalism in the film, it does not have much bearing on the film's script." Elaborating further on the film's content, he noted: "In the film, we have tried to provide resolution to the conflict that arises during inter-faith romance between Muslim and Hindus."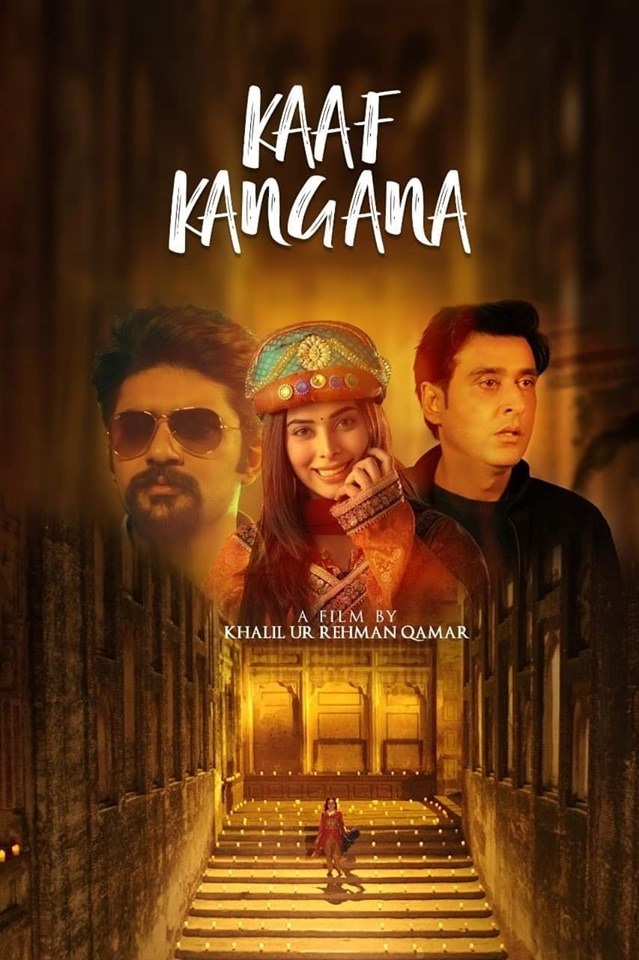 Kaaf Kangana's trailer was also noted for the unique sound of its music, which reminded some of the traditional Pakistani film music of the past. "The forte of my film's music is a melody. After a very long time, the audience will get to hear truly melodious music that will also be a treat for music connoisseurs." Sahir Ali Bagga and Naveed Wajid Ali have composed the movie's soundtrack, and Khaleel-ur-Rehman Sahib further revealed that "There are a total of five and a half songs in the film, the lyrics of all of which have been penned by myself." Neelam Muneer has also performed an item number in the film called Larki Bhatinda ki which has already created a stir and the Landa Bazaar writer was confident that the audience is going to love it on the silver screen.
With Khalil-ur-Rehman Qamar penning Kaaf Kangana's script and lyrics besides handling its directorial duties as well, it seems the audience can be sure that they are going to be in for quality entertainment which promises significant doses of intense romance, drama and patriotism. Stay tuned to HIP in Pakistan for the latest on the film and the best of Pakistani cinema!