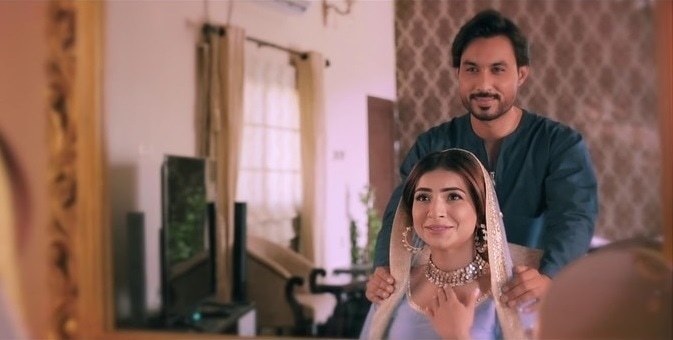 Sohail Haider traffics in lush music that glides between feather-light tunes and soft pop. His latest track "Mahiya" is a moony love ballad for your long-distance lover that will surely make you miss your non-existent love. Written and composed by the singer himself, the music video stars the real-life couple Sohail Haider and Dua Malik as a couple who miss each other but are too far away.
Encompassing the richness in both sound and emotion, Mahiya carries the essence of a slow love song. Longing for your love when you are sitting miles away, it depicts the emotions and feelings of two people with this embellished slow jam. It drifts on by a laid-back rhythm, melodious tunes, and Sohail Haider's soft and soulful vocals.
The music video is packed with a hint of nostalgia and romance, as Dua Malik stars as a girl waiting for her husband who is a soldier. He is still in her thoughts as she is seen daydreaming about him until the harsh reality hits her every time that she is only going to see him in her dreams, for now.
The track features cheesy lyrics and all the elements of a slow romantic love track backed by Sohail Haider's soft vocals that fit perfectly to the tune. It adeptly captures the longing and loneliness of staying away from you love, not only through the music and lyrics but through the music video as well.