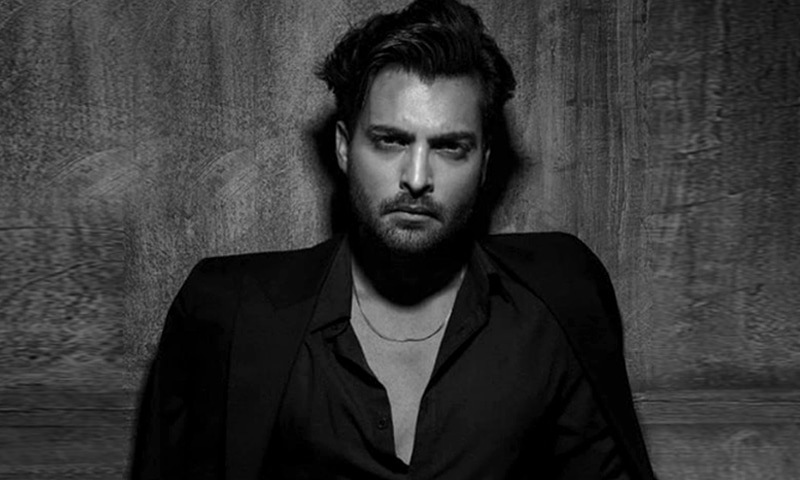 In the recent past, we have had a plethora of female-led stories that have done really well, proving that even men can relate to such stories. This, of course, is a welcoming change. The face of the Pakistani drama industry is changing, slowly but surely. Upcoming drama serial 'Surkh Chandni' highlights the plight of acid attack victims. It pulls the curtain back on an act that's common but rarely spoken of in Pakistan: men who throw acid at women's faces in a fit of rage. It shed light upon the significant legislation of acid and burn crime bills, its implementation to the victims and bringing the culprits to justice.
We at HIP got in touch with the antagonist Asad Siddiqui to know more about the project.
Speaking about the plot and his character, Asad said: "Surkh Chandni is very close to my heart; I feel it will create a new wave in the drama industry as well as the society. The name of my character is Jawad; the antagonist of the serial. He is evil that surpasses the good and puts everything out of order".
When asked, was it a deliberate choice to be part of a mainstream project dealing with the subject of acid attacks, he added: "Yes! I wanted to work on an issue based story that is mass destructive, unfortunately, less talked about. I wrapped up 'Balaa' when Sana Shahnawaz approached me for the role; I told her that I wasn't willing to do a negative role. She asked me to go through the script; I was literally bowled out with the beautifully crafted characters by writer Asma Nabeel, and I became a part of Surkh Chandni".
Read: 5 Reasons Why We Cannot Wait to Watch Surkh Chandni!
Asad was all praises for the cast, director and production house: "It was my first on all accounts. My director Shahid Shafat is an institution and a powerhouse of creativity; I must say Next Level production (Sana Shahnawaz and Samina Humayun) is one the most professional and respectful production house to have worked with. Sohai is brilliant at her craft, in fact, the entire cast was cent percent involved in the project without showing any tantrums. I had a great time shooting it".
About the question of how this project is different from his previous body of work, he said: "Every project has its own uniqueness; I connected with Surkh Chandi very organically. However, I don't relate to the characters I portray on screen".
We didn't miss the opportunity to ask about the phenomenal response to his debut film: "Chhalawa has emerged as a huge success. I am grateful to my fans for the support; the feedback is amazing. It was great working with Zara; people are loving our chemistry, she's a very professional actress and fun to work with. I got to know more about her and can't wait to share the screen again with her".
Asad gave us an update about his future endeavors: "I always wanted to be a producer at some phase of my career and what a better way to start it with Zara. We are working on something very special for the digital medium namely The Rise Productions".
Surkh Chandni is scheduled to air from 11th June 2019 on ARY Digital. The cast also includes Sohai Ali Abro, Osman Khalid Butt, Hasan Ahmed, Mansha Pasha, Huma Nawab, Rashid Farooqi, Lubna Aslam, and Saleem Mairaj.