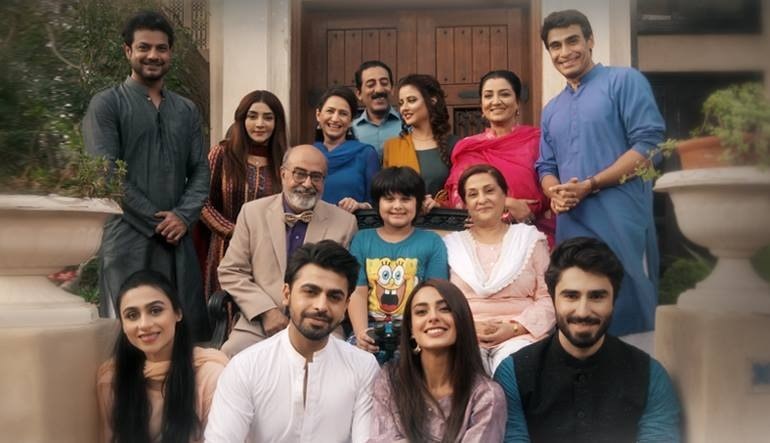 Saima Akram is bombarded with messages as people are asking her about the third season of their favorite drama...
Momina Duraid production, Suno Chanda is a fun and entertaining romcom TV series aired on HumTV for last two years. The first season of Suno Chanda was released last Ramadan and it was absolutely loved by the audience. Considering the amazing response and request of the fans, MD productions decided to release another season and it was released and loved by the audience this year.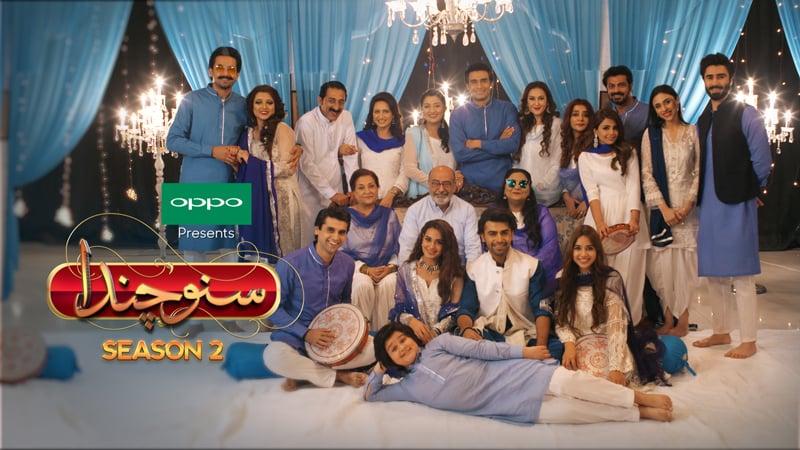 The wonderful story of the series is written by none other than the very talented Saima Akram Chaudhry and is directed by Ahson Talish. The lead roles are played by Iqra Aziz and Farhan Saeed and masses loved their on-screen chemistry. Moreover, it received 4 nominations at 18th Lux Style Awards including Best Television Play and has also been dubbed in Arabic and aired on MBC Bollywood.
Read: HIP Reviews Suno Chanda 2's Last Episode: Farhan Saeed and Iqra Aziz's Characters Left Us Dissapointed
As the second season of the series just ended, Apparently, Saima got pissed off after receiving so many messages that she took the matter to Twitter where she said that she has no part or say in the decision of coming up with another season of Suno Chanda.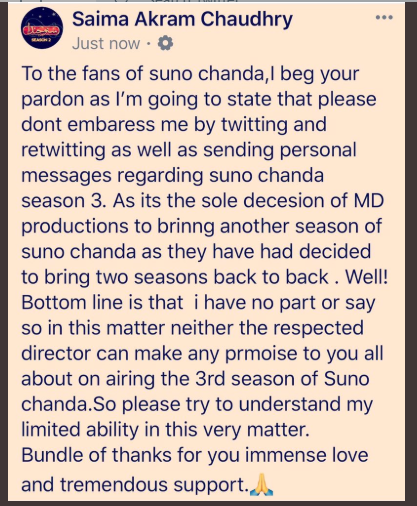 She is just a writer and the decision to release another seasons rest with MD production, they might come up with another season next Ramadan or they might not.