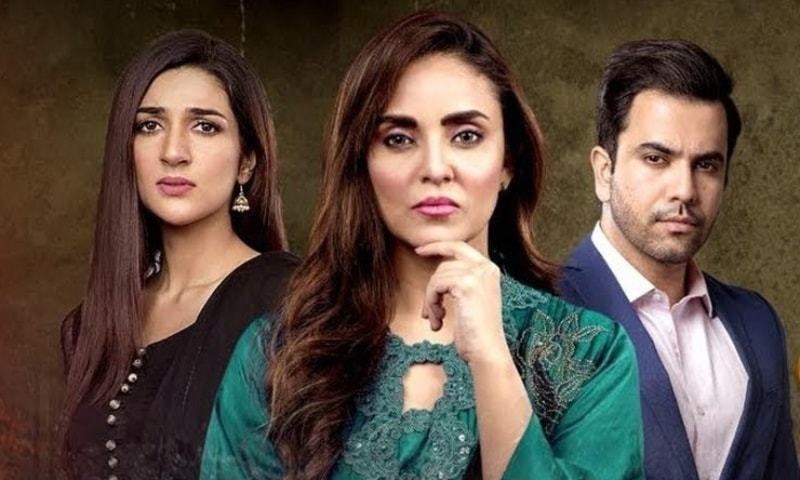 Khan played the feisty Aima with perfection right till the very end hence making us a loyal fan of her acting...
One drama which has kept us glued to it right from the beginning has been the Nadia Khan starrer Kamzarf which saw her as the dominating elder sister called Aima who right till the end never gave up her pride and continued to be rude to every single person in her life especially towards her siblings who loved her unconditionally.
Written by Seema Munaf, her style of writing is full of emotions and valuable life lessons which always tug at your heart and compel you to think about your own actions as well as about those around you. Directed by Zeeshan Ahmed, he succeeded in bringing forth this beautiful story about siblings who till the end never stopped loving their Dee aka Aima despite her having left them without even connecting with them again.
So how did it really end for the dominating Aima? Well, read along to find out in case you missed the episode last night.
Read: HIP Reviews "Kamzarf" Episode 23: Junaid Khan Steals the Show as Compassionate Azhar!
Now we all know that Aima had hit low in her life especially after Nabeel (Alyy Khan) had taken everything away from her but where deep down we thought that she would become humble to all right there sadly Aima never learned her lesson and that was where we ended up having no remorse for her what so ever as her character was a reminder that those who make others life miserable will never be happy in their own.
Coming back towards the drama, Aima literally fights with all and her pride doesn't let her adjust with any sibling who by the way was truly amazing and that is when she decides to leave forever only to land up in a mental home where we see her sitting and not in her senses after Asim (Ali Ansari), Azhar (Junaid Khan) and Mona go looking for her but not able to recognize their Dee in that situation they surpass her and that really made us sad for the once feisty Aima who had her nose up in the air and has now lost her mind.
With the drama concluding with Aima not able to remember her own brothers and sister , we also saw the rest of the family united as they celebrated the joy of seeing Azhar be blessed with a son while they all assumed that their beloved sister Aima had passed away somewhere as they were never able to find her again.
A sad ending in our eyes, one thing which we must appreciate about Kamzarf is the fact that they did not show a happy ending for the sake of ratings instead they showed that what happens to people like Aima who never think their actions are wrong and are too proud to admit their own mistake.
Talking about the acting well the star of the drama was Nadia Khan who gave us chills as she portrayed Aima in a mental asylum and it was at that point where we realized that she indeed is a superb actress who should be appearing in more intense plays as we are sure she will do complete justice to any character she decides to play . Junaid Khan, Ali Ansari and Rabab Hashim never disappointed in any of the episodes and even Mariyam Nafees as Fariya was a great addition to the cast who always stood up to Aima and made sure she knew how much her behaviour hurt others.
So will we miss seeing Kamzarf every Tuesday night? Most definitely as it showed how important it is to stay united as a family and tackle each task together.