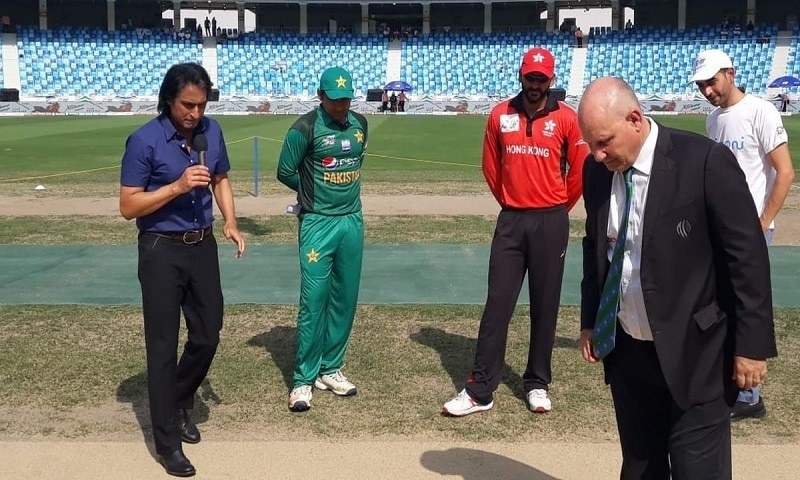 Persistent rains have hampered the flow of the World Cup...

Is a hat trick of was washouts is on the cards? The weather report does suggest so. However, there are chances we might eke out a game. But the situation is as far from ideal as it could. Yesterday, ICC argued that this amount of rain is unexpected and it would take a gigantic amount of effort to have a reserve day for every World Cup game. So, essentially we are at the mercy of the rain gods. And they haven't been kind to Taunton. Light rain is predicted throughout the day. But let's presume, we might get a game in.
Read: Can Pakistan Build on Their Victory Against England?
Unfortunately, for Pakistan, there doesn't seem to be much difference between the green square and the cricket pitch. It is as green as they get, even in England. The overcast conditions would certainly add to the gloom. Earlier, Sri Lanka faced a similar kind of a wicket against New Zealand. We all know how that ended.
However, the tables could certainly turn. Mohammad Amir, Hasan Ali ran through England's test side on a swing-friendly wicket in 2018. We have supremely talented Shaheen Shah Afridi in the mix too. If the three can combine and bowl with discipline, they could do a lot of damage to the Australians, who aren't too apt at playing the swinging ball either.
However, Sarfaraz and others would be praying that he is 3rd time lucky, with the toss. He has lost two out of two tosses and was in a way forced to bat 1st in both games. One would hope, like with the weather, Sarfaraz would be 3rd time lucky with the toss.